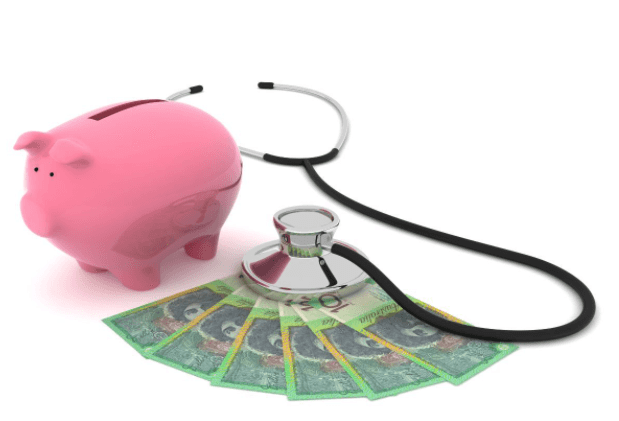 The coronavirus changed the world as we know it, and 'the new normal' continues to be navigated by the entire human race. As restrictions loosen and vaccines are widely available, variants continue to sprout up and make people sick—or worse, take their lives. 
Even worse, financial concerns accompany health concerns. This can be intolerably difficult to handle if you are trying to get better from something like COVID-19 or if you are healing from an injury. The last thing anyone needs is to worry about creditors and debt collectors; however, that is the reality as hospitals and doctors want to get paid. Unfortunately, even for those with health insurance, dealing with an illness or an injury could still cost thousands. 
Falling on the heels of the devastation of health and financial issues caused in 2020, debt may still be escalating with the potential to cause serious long-term problems for the future. For those with health insurance, dealing with deductibles and a host of unexpected bills can be enough to cause serious medical debt. And for individuals without any health insurance, it's easy to feel like there is no way out aside from filing for bankruptcy.
The truth is that the climate is very ripe for negotiating. With millions affected by coronavirus or other illnesses, creditors and debt collectors may be struggling to see debts satisfied overall, and could be willing to take mere pennies on the dollar for a payoff. Speak with an experienced attorney from Fitzgerald & Campbell, APLC as soon as possible explore your options.
Even if you don't feel like you have anything to 'take' currently, dealing with financial problems swiftly is key to a better future. Without any attention to something like a collection lawsuit over credit card debt, you could find yourself on the receiving end of a default judgment. And while that may not seem important if you are worrying about how to pay for the basics right now, consider the fact that a default judgment could be good for up to ten years, and then extended for another ten. During that time you could also be subject to wage garnishing, loss of property to be sold at auction, and your bank could also be forced to freeze your bank account.
Contact Fitzgerald & Campbell, APLC now. Let us review your case and discuss what would work best for you. We are here to help! Our attorneys have decades of experience in serving clients as they navigate through challenging financial situations, to include collection lawsuits, default judgments, and more. Click here to schedule a free 30-minute consultation, or call us at (844) 431-3851, or email us at info@debtorprotectors.com.