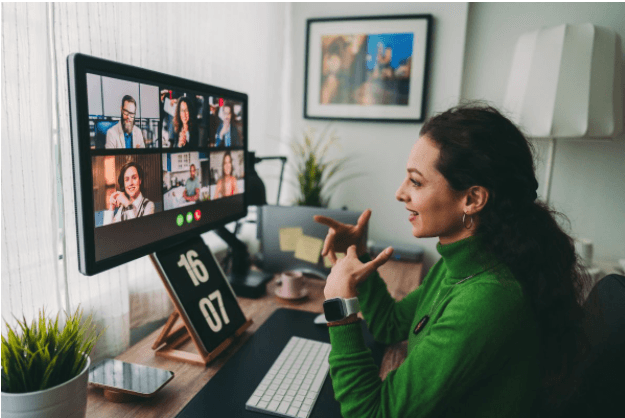 It's easy to understand now why some Americans may not want to revert back to regular life after experiencing the new normal. Millions were forced to endure and fight the coronavirus, while hundreds of thousands died tragically. In the midst of restrictions, shutdowns, and lockdowns, however, many new habits were formed as tens of millions of workers lost their jobs or became remote workers nestled in the comfort of their own homes each day. 
Zoom meetings replaced regular meetings, employers closed offices and either sold buildings or in some cases terminated or did not renew leases—leading to untold thousands in savings. Stimulus checks helped some bolster their savings despite financial issues while others used them into to buy household essentials and keep food on the table. Most of us would be hard-pressed to find anyone who was not affected in some way during COVID, but for most there were looming financial worries and perhaps even some very rocky times that are continuing now due to delinquencies in medical debt, credit card debt, and more. 
"In just the last year and a half, many Americans either left a job, moved or changed their relationship status, for better or for worse — or even all of the above," states recent news by CNBC. "Finances are now the number one cause of stress, more than politics, work and family, according to a CreditWise survey. 
Rising credit card debt and medical debt are common causes of stress, and many may see filing for bankruptcy as their only option; however, today the financial scene is very conducive to negotiating with creditors and debt collectors. With so many people recovering from unemployment (or not even at that point yet) and dealing with a lot of unresolved debts, many companies are willing to negotiate and take what they can get in terms of lump-sum payments—discounted to pennies on the dollar. 
If you are being sued by a creditor or a debt collection agency, speak with an attorney as soon as possible. Without any reply to that summons and complaint, and without any presence in court, you could leave yourself open to the potential of a default judgement. This type of legal action can lead to wage garnishments depleting up to 25 percent of the disposable income in each of your paychecks, property seizure, and loss of control over financial accounts. 
Speak with an attorney from Fitzgerald & Campbell, APLC as soon as possible to examine your options. Our attorneys have decades of experience in serving clients as they navigate through challenging financial situations, to include student loan issues, bankruptcy, and other debt management processes. We are here to help! Click here to schedule a free 30-minute consultation, call us at (844) 431-3851, or email us at info@debtorprotectors.com.