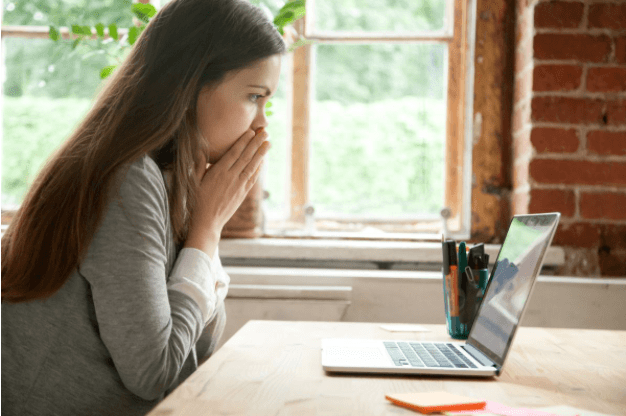 The younger set has been having a harder time since spring of 2020. With less life experience, less work experience, and less experience in dealing with difficult financial times, it's easy to understand why. 
"Younger generations, who felt the brunt of these changes, report feeling more stressed about money than older ones," reported CNBC. "In fact, the majority of Gen Zers and millennials say finances are at least somewhat stressful." 

 "As we transition to a new phase of work and life amid the pandemic, millennials are facing new hurdles as they revisit aspects of their lives they had, until now, put on hold," said Marquis Smallwood, a vice president of workforce engagement at MetLife. 
 It's rare to speak with anyone these days who hasn't been affected—or completely devastated by 2020. Loss of health, loved ones, and jobs was hard on everyone, but in terms of unemployment, many younger workers were displaced from their first jobs, and unable to pay their rent, mortgages, or bills.  
"As the economy and employment begin to get back on track, however, many Gen Zer's and Millenials are back into making plans for the future, whether in terms of going back to school, planning families, or opening businesses."  

"About 4 in 5, or 81%, of working millennials expect to reach another milestone, including buying a new home, changing jobs, having a child or adopting a pet in the next year," according to a MetLife survey.  
No matter what age you are though, debt can be stressful—and this is especially true as medical bills pile up for people affected by the coronavirus and of course, other types of sickness or injury too. This may have also escalated into credit card debt piling up, along with other deliquencies. If your are concerned about debts, speak with an experienced debt protection attorney from Fitzgerald & Campbell, APLC as soon as possible. This is also key if you are being sued; for instance, if you have already received a summons and complaint from a creditor or debt collection agency, do not hesitate in speaking with an attorney due to the potential for a default judgment if you do not take care of the situation. 
Speak with an attorney from Fitzgerald & Campbell, APLC as soon as possible to examine your options. Our attorneys have decades of experience in serving clients as they navigate through challenging financial situations, to include student loan issues, bankruptcy, and other debt management processes. We are here to help! Click here to schedule a free 30-minute consultation, call us at (844) 431-3851, or email us at info@debtorprotectors.com.