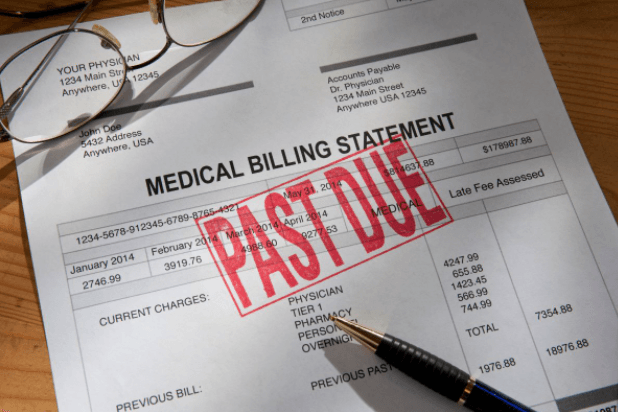 Health has been at the forefront of the news, and at the forefront of our minds more than ever. With the onset of COVID-19 in spring of 2020, the entire world experienced an unprecedented shakeup. Millions of Americans had COVID, while hundreds of thousands of people died. Left to deal with the long-term repercussions of the virus as well as mourning those who were lost, people also found themselves staring at ever-growing piles of medical debt. 
Recent studies showed that medical debt was highest in the South, and lowest in the Northeast. 
"… early indicators suggest the problem has only worsened because of the coronavirus, due to acute infections and coverage and income losses amid widespread economic volatility last year, resulting in an increasing struggle to pay bills," states the recent study. 
More than a third of Americans, both insured and uninsured said they had trouble paying medical debt in 2020. This must come as little surprise to anyone, considering the vast health issues brought on by the coronavirus. Not only that, health issues corresponding with medical debt and filing for bankruptcy were a problem long before COVID. 
If your medical debt is growing and leaving you concerned about your future, contact an experienced attorney from Fitzgerald & Campbell, APLC to examine your options. While it may be little consolation to realize that you are certainly not alone, that is truer than ever. With creditors and debt collectors coming back to life after COVID, you may also find yourself being served with a summons and complaint. If so, do not procrastinate in taking care of the issue. 
Without action regarding a collection lawsuit, a judge could grant a default judgment against you almost automatically. Unless you really expect to be judgment proof for the next ten years, this is something you want to avoid. Default judgments can result in wage garnishment (up to 25 percent of your disposable income in California) as well as seizure of property, and even loss of control over checking accounts. 
If you are worried about a creditor lawsuit or judgment, contact us at Fitzgerald & Campbell, APLC. We can review your current situation and discuss your options with you, whether that means a negotiated settlement, fighting a judgment, filing for bankruptcy, or more. Our attorneys have decades of experience representing clients in all types of consumer rights matters, and we are here to help you! Call us today for a free consultation at (844) 431-3851, or email us at info@debtorprotectors.com.