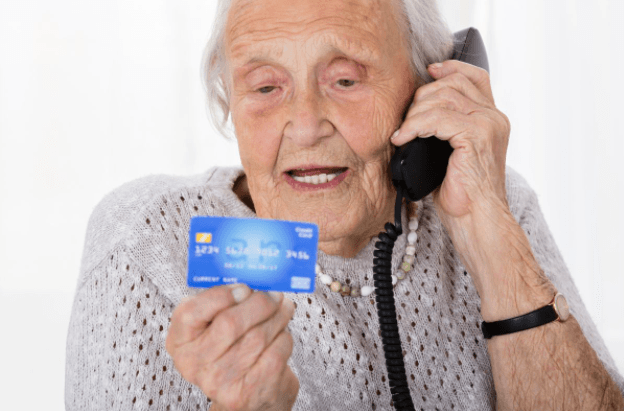 Although the coronavirus seems to continue to taunt us with new variants, it does seem like there is some light at the end of the tunnel in terms of getting back to normal life. As businesses have re-opened, some people have returned to the workplace, and many careers have been restored; however, that doesn't mean everyone is on an instant upswing after suffering great physical and financial loss—not to mention the losses of friends and loved ones to the pandemic. 
For many, the road to financial recovery will take years. Compounded by debts already accrued prior to 2020, consumers are struggling with massive medical debt. Unfortunately, much of that spills over into credit card debt too once all other resources for income have been tapped. Recently there has been a spotlight on the younger generations going into debt; however, senior citizens are struggling with credit card debt that could affect how they live out their lives. 
"Credit card debt is especially debilitating for seniors. A recent study in the journal Aging and Mental Health found that carrying a credit card balance is the strongest predictor of struggling to pay monthly bills and facing financial strain, stronger than other non-housing consumer debt and mortgage debts" states Forbes Advisor. 
"Federal Reserve data shows that a growing percentage of seniors have been holding credit card debt over the past 30 years, and their outstanding balances have been getting larger, even when adjusted for inflation." 
Credit card debt has been easier to fall into than ever with the onset of COVID, leading many to max out their cards in desperation, whether paying for essential bills or even using them for doctor's visits, co-pays, prescriptions, and even procedures. 
If you are being sued over your credit card debt, contact an attorney from Fitzgerald & Campbell, APLC as soon as possible. This is critical to your financial health in the long run, allowing you to fend off a default judgment and all the headaches that come along with such legal action—to include wage garnishment, seizure of private property, and even loss of control over your own checking accounts. 
If you are worried about a creditor lawsuit or judgment, contact us at Fitzgerald & Campbell, APLC. We can review your current situation and discuss your options with you, whether that means a negotiated settlement, fighting a judgment, filing for bankruptcy, or more. Our attorneys have decades of experience representing clients in all types of consumer rights matters, and we are here to help you! Call us today for a free consultation at (844) 431-3851, or email us at info@debtorprotectors.com.