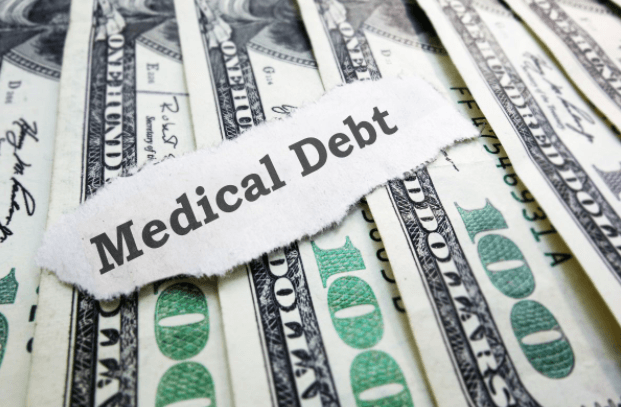 If you have been struggling with medical debt, it may be due to COVID-19, but there is also a good possibility that you have debts pre-dating the pandemic. As millions of Americans struggled with a debt load that included credit cards and more, issues like student loans became further spotlighted due to crisis levels owed—and continually growing. 
It's hard to top the astronomical sums accrued by medical debts, however. With overwhelming medical bills responsible for many bankruptcies, US citizens often have no other way out. If you are concerned about medical debt, speak with an experienced attorney from Fitzgerald & Campbell, APLC as soon as possible to discuss your options. While it may seem hard to believe, there are other options open, and especially now. After tens of millions of people lost their jobs during COVID and businesses began (and continue) to go under, creditors and debt collection agencies became much more amenable to negotiating on debts. This is understandable, considering they may have been worried they would not get paid at all. 
If you are being sued by a hospital or doctor's office, do not procrastinate in taking action. This is key to avoiding a default judgment. And while you may want to respond within the allowed 20 to 30 days and begin outlining a defense too, keep in mind that you could possibly pay off your debts through negotiating—and end up satisfying debts for pennies on the dollar. While it may be hard to come up with the cash for a settlement, consider how worthwhile it would be to have peace of mind. 
Without attention to a summons and complaint, you could find yourself enmeshed in much worse financial complications if a default judgment is granted against you. This includes wage garnishments (up to 25 percent of your disposable income), seizure of personal property to be sold at public auction later, and even loss of control over your personal checking account. 
Contact Fitzgerald & Campbell, APLC now. Let us review your case and discuss what would work best for you. We are here to help! Our attorneys have decades of experience in serving clients as they navigate through challenging financial situations, to include collection lawsuits, default judgments, and more. Click here to schedule a free 30-minute consultation, or call us at (844) 431-3851, or email us at info@debtorprotectors.com.