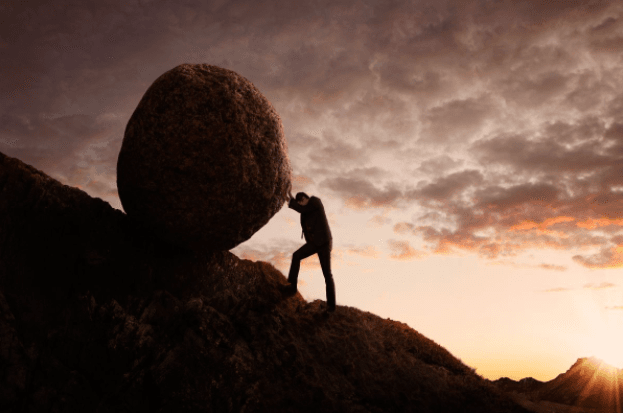 With millions of Americans still struggling to reclaim their financial health after COVID, you may often hear that while you are having your own problems, you aren't alone. That's certainly truer than ever, however, such sentiments—realistic as they are—may not be much consolation when you are trying to get debt under control. 
While medical debt tends to be an ongoing challenge, that's truer than ever now. The viral pandemic has claimed the lives of hundreds of thousands of people and left millions sick. Unfortunately, illness and injury come with a heavy price tag in the US, and that means trying to heal with the stress of mounting debts. If medical debt is your primary concern, you may be thinking that filing for bankruptcy is the only route to take; however, these days, you might be very surprised to find out how motivated creditors are to negotiate in order to see debts satisfied. 
Medical debts are usually accompanied by a host of other debts too, including credit card debt. This is especially true during times of unemployment. If there is no income to rely on at all, credit cards may be used as an alternative form of income—and one that dwindles extremely fast, leaving a wake of unpaid bills. Student loan debt is of course another huge financial pressure. Reaching new heights, the crisis has become one at the nationwide level, reaching $1.74 trillion, with over 45 million borrowers in massive educational debt. 
If debts are spiraling out of control, the key is to reach out for help. Contact an attorney from Fitzgerald & Campbell, APLC as soon as possible to discuss your options. Have you already been served with a summons and complaint regarding a collection lawsuit? If so, it is even more urgent that you speak with a lawyer about how to deal with your current issues and get back on track in the future. 
Any collection lawsuit must generally be replied to within 20 to 30 days. Without such action, you could find yourself at the mercy of a default judgment, which can have long-term repercussions of up to 20 years. If you do nothing and a default judgment is granted, the creditor is imbued with a much greater sense of power to pursue debts, and aggressively so. This could mean wage garnishments (up to 25% of your disposable income in California), levying of your checking account, and even seizure of personal property to be sold at public auction. 
Contact Fitzgerald & Campbell, APLC now. Let us review your case and discuss what would work best for you. We are here to help! Our attorneys have decades of experience in serving clients as they navigate through challenging financial situations, to include collection lawsuits, default judgments, and more. Click here to schedule a free 30-minute consultation, or call us at (844) 431-3851, or email us at info@debtorprotectors.com.