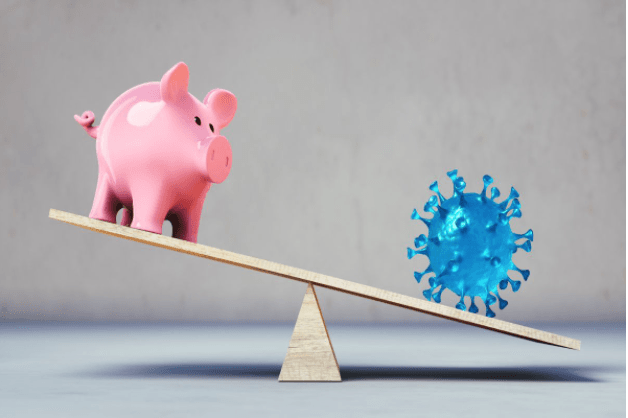 Debt is accrued for a multitude of reasons, but if you have found yourself mired in so many financial issues that it seems impossible to climb out of them, chances are you have been through a crisis. For many US citizens, financial duress is caused by unemployment or a substantial cut in hours—and subsequently, pay. Income is also affected by sickness, or a major injury caused by something a car accident. Family problems may come into play, whether due to separation, divorce, the need to caretake or mourn the death of a loved one. 
Americans have become vulnerable to all types of increased debt during COVID with millions affected by the pandemic, and tens of millions of people losing their jobs. With health insurance either lost or interrupted (at the worst time possible), income has certainly been in question for many. Financial duress during the coronavirus has also made it increasingly difficult for private student loan borrowers to make their payments—many of which may be massive due to high tuition or graduate school expenses. Some deferments could be available, but in the end the debts, and the interest, are still waiting to be paid. 
As medical debt increases, this may mean that credit card debt is on the increase too due to a lack of any other way to pay for things—whether in terms of basic bills like groceries or even again, for health payments like co-pays, doctor's visits, and even costly procedures. 
The problem with using available credit card balances is that these types of accounts are run up to their limits surprisingly fast. Further, creditors might extend a modicum of sympathy, but that quickly runs out and they want to see debts satisfied. If you have been served with a summons and complaint (usually by a private process server or a deputy), these concerns become even more time-sensitive. In most cases, you will have 20 to 30 days to respond to a collection lawsuit and will need to begin outlining a defense. 
Speak with an attorney from Fitzgerald & Campbell, APLC as soon as possible to see what your best options are. While filing for bankruptcy is usually the last option you should take, that may be the only way to deal with the influx of medical bills. Your attorney may suggest negotiating, however, and that could be the solution for much of the debt you have accrued. The key is to take proactive measures immediately in dealing with any debt issues. Without attention to a collection lawsuit, you could find yourself dealing with a default judgment and that is accompanied by a host of other financial problems that could haunt you for up to 20 years! 
Contact Fitzgerald & Campbell, APLC now. Let us review your case and discuss what would work best for you. We are here to help! Our attorneys have decades of experience in serving clients as they navigate through challenging financial situations, including collection lawsuits, default judgments, and more. Click here to schedule a free 30-minute consultation, or call us at (844) 431-3851, or email us at info@debtorprotectors.com.