From high school to college, dropout rates can be alarming in the US, but each case is different, and many are caused by extraneous life events. Both younger and older students may find themselves facing the reality of life with children, bills, and trying to stay afloat—leaving no time to fit in writing papers, giving class presentations, or studying. Even with student loans, tuition, books, and living expenses may still prove too costly. And of course, many others give in to social pressures and too much fun, partying the night away instead of worrying about classes the next day. Some students are forced to drop out also due to accidents or serious illness, or they may have to go home to help take care of a family member who is ill.
While some may feel relieved to shed the rigors of school, many other students feel as if they have failed by dropping out. Compounding those negative feelings are student loans still ready and waiting to be paid—but with a much greater chance of being defaulted on due to lack of income. Although there may be some programs available to help offset the monthly payments, most student loan servicers just want the payments in on time—and they are not exactly sympathetic about hearing from another borrower on the verge of delinquency or default. In this case, with the help of an experienced student loan attorney, you should be able to negotiate better terms regarding your loan. If that is not possible and you are eligible, you can receive temporary relief through the automatic stay granted in Chapter 7 bankruptcy, as well as the potential for more flexible monthly payments in Chapter 13 over three to five years.
A recent news article states that nearly 40 percent of borrowers are in various stages of delinquency or default. The average default is around $16,381, but there is also a large percentage of borrowers having difficulty paying who have student loan debts totaling less than $10,000—and with no completion of degree, thus causing even greater challenges with career choices and income. And while many who drop out of college due go on to flourish in careers of their choice (or perhaps others they had not expected), it can still be quite difficult to pay all the essential bills, plus a student loan payment every month.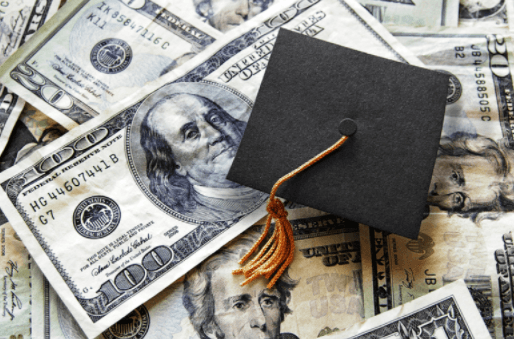 If you are currently delinquent or worried about defaulting on your student loans, contact Fitzgerald & Campbell, APLC now so one of our experienced student loan debt attorneys can review your case and discuss all the available options with you.
Our attorneys have decades of experience in serving clients as they navigate through challenging financial situations, to include student loan issues, bankruptcy and other debt management processes. Let us review your case and discuss what would work best for you. We are here to help! Call us today for a free consultation at (844) 431-3851, or email us at info@debtorprotectors.com.