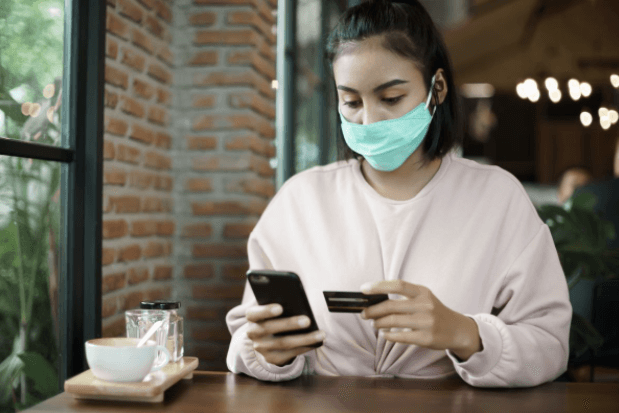 The last couple of years have been rough on the human race. With the onset of COVID in the early spring of 2020 and continued challenges, especially with ongoing variants of the coronavirus, health and financial issues have been at the forefront. While trying to deal with getting well from the coronavirus should be burdensome enough—not to mention caretaking for other family members or even worse, mourning their deaths—unfortunately, money problems go hand in hand. 
Medical debt has historically been the reason that Americans are forced to file for bankruptcy, and while that trend had been decreasing prior to COVID, chances are good that bankruptcy courts will be busier than ever with debtors overwhelmed with medical bills. Unfortunately, after medical debts are heavily accrued, credit card debt is usually next due to lack of any other income. This is especially true after tens of millions of workers lost their jobs. 
Like millions of others, COVID may have left you with some physical and financial scars, and credit card debt is one of the most common. If you are concerned about ongoing delinquencies, speak with an experienced attorney as soon as possible. This is even more important if you are being sued. Generally, the process begins with service of a summons and complaint delivered to your door by either a private process server or a deputy sheriff. There is normally 20 to 30 days allotted for replying to the lawsuit, along with beginning to form a defense in court. 
If you are interested in negotiating, however, speak with your attorney about your options. This may be easier than expected in the current financial climate, with millions of Americans falling into debt. Creditors and debt collection agencies are worried they may never be paid at all, so are willing to take their chances. This could involve reorganizing your payments or paying off the entire debt in one lump sum (at a highly discounted rate). 
If you are worried about a creditor lawsuit or judgment, contact us at Fitzgerald & Campbell, APLC. We can review your current situation and discuss your options with you, whether that means a negotiated settlement, fighting a judgment, filing for bankruptcy, or more. Our attorneys have decades of experience representing clients in all types of consumer rights matters, and we are here to help you! Call us today for a free consultation at (844) 431-3851, or email us at info@debtorprotectors.com.