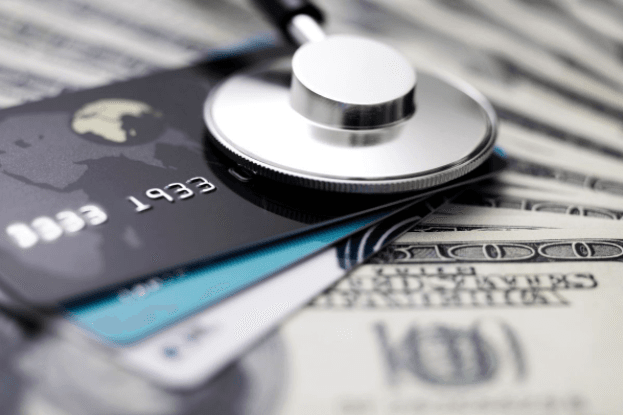 Few people have been left unaffected by the repercussions of COVID-19; in fact, it is safer to say that most of the world's population has been traumatized on one level or another. First, health concerns have been enormous. In the US alone, hundreds of thousands of people died, while millions fell ill and were left to deal with the long-term and still unknown effects of the coronavirus. Second, so many jobs were lost that millions found themselves abruptly launched into serious financial peril. 
Along with serious unemployment issues came a large spike in medical expenses and ensuing debt. Prior to COVID, medical debt was already a huge problem in the US, and the number one reason that American citizens filed for bankruptcy. It doesn't take much to realize how immensely COVID will accelerate those problems. Even in the face of vaccines, one variant after another has the world watching—and worrying—with good cause. 
You may have found yourself worrying over other debts since 2020, not to mention stressing about debt well before that! This may include student loan debt, and especially if you owe on private student loans. While federal student loan borrowers, when eligible, made out quite well with deferments since the onset of COVID-19, private student loan borrowers were very much left out in the cold. The CARES Act did not provide for private borrowers at all, in fact, leaving them to the mercy of private student loan servicers. 
Credit card debt occurred too for millions of Americans left with a question mark in the place of income. While the need to manage money properly and avoid the temptations of overspending may have been well-ingrained in most of us, when it came to the stark reality of how to pay for the essentials, credit cards were maxed out in many cases. The problem is that those types of accounts do not offer resources for the long-term, and creditors want their money back quickly! 
If you are being sued over your debts, contact an attorney from Fitzgerald & Campbell, APLC as soon as possible. This is critical to your financial health in the long run, allowing you to fend off a default judgment and all the headaches that come along with such legal action—to include wage garnishing, seizure of private property, and even loss of control over your own checking accounts. 
If you are worried about a creditor lawsuit or judgment, contact us now. We can review your current situation and discuss your options with you, whether that means a negotiated settlement, fighting a judgment, filing for bankruptcy, or more. Our attorneys have decades of experience representing clients in all types of consumer rights matters, and we are here to help you! Call us today for a free consultation at (844) 431-3851, or email us at info@debtorprotectors.com.