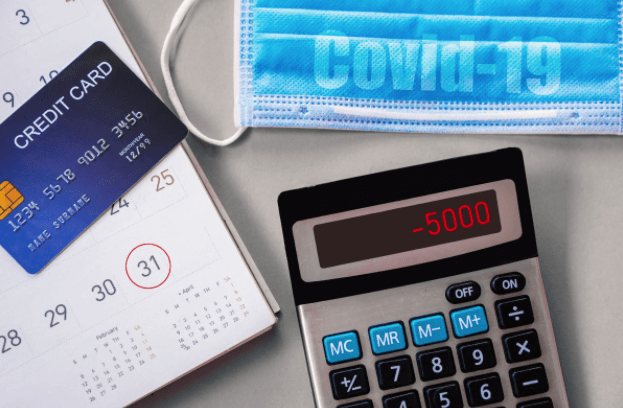 As COVID-19 geared up, millions of Americans were affected almost immediately. Just months and even just weeks previously, few could have imagined how much life would change. As cities around the world began to experience shutdowns and even lockdowns, enormous numbers of people became sick. Accompanying the worldwide pandemic, unfortunately, came drastic unemployment. Tens of millions lost their jobs abruptly, along with health insurance—undeniably at the worst time possible too. 
With no income due to loss of jobs, millions were left grasping at straws. Keeping in mind that a large percentage of Americans have no backup plan or emergency fund, this meant turning to alternatives like spending on credit cards. Giving in to temptation or practicing poor management was far from anyone's mind when it came to sheer survival for paying for the essentials—whether that meant prescriptions, doctor's visits, utilities, groceries, and more. 
Recent news shows that many Americans (not surprisingly) ended up in more debt after 2020. In a poll, numbers showed that 42 percent added to their credit card debt since the onset of the pandemic.
"Broadly, Americans have saved more and paid down debt over the past 18 months, but those improvements have not been distributed evenly," said Ted Rossman, an analyst at CreditCards.com. "Sadly, a substantial percentage of Americans are faring much worse financially, and that sometimes gets lost in the macro trends." 
If you are worried about credit card debt, speak with an attorney. If you are being sued, this is even more important. Taking proactive measures in the face of a collection lawsuit is key—especially so you do not find yourself facing a default judgment. Without any reply to a lawsuit and no presence in court, a judge may grant a default judgment almost automatically. That could mean threat of wage garnishment, levying of property, and even loss of control over checking accounts. 
If you are worried about a creditor lawsuit or judgment, contact us at Fitzgerald & Campbell, APLC. We can review your current situation and discuss your options with you, whether that means a negotiated settlement, fighting a judgment, filing for bankruptcy, or more. Our attorneys have decades of experience representing clients in all types of consumer rights matters, and we are here to help you! Call us today for a free consultation at (844) 431-3851, or email us at info@debtorprotectors.com.