The ramifications of signing on the dotted lines for those student loans may not become apparent until years later. Whether you graduated from college or grad school, or not at all, the payments are still due—and you may discover that budgeting out $250-350 (or more) each month sometimes seems close to impossible; however, unless you are going to make the effort to refinance your student loan or try to reduce or delay it by filing for Chapter 13 bankruptcy, chances are you are stuck with that decision you made years ago. This is precisely why it is so important to get educated before school is in session.
Education about paying for education is crucial. You may still be in your teens, 20s, attending graduate school, or going back to college later in life. Often there is so much going on at enrollment time—not to mention an enormous amount of excitement—that you may not be able to put the necessary focus on shopping for the student loan that will be tolerable after you graduate.
Here Are Some Tips for Getting the Most Out of Those Student Loans:
Talk to your advisors at school. Your financial aid counselors should be extremely knowledgeable about student loans. Spend a lot of time on this subject; spend a lot of time asking these counselors questions, and let their wisdom work in your favor.
Explore all free grants and scholarships before taking on loans that must be paid back. While you may be surprised to see how many programs are out there for students, and how many schools are seeking someone just like you, this may also offer a dose of reality. In the end, you may be much better off financially going to a smaller, less well-known school that will offer you good financial help. It might not be as glamorous or full of status, but the point is of course to get a good education, a degree, and launch a career you can be proud of. If you can do that without putting yourself in financial peril later, you are that much further on your way to success.
Take out federal loans before private ones. Funded by the government, federal loans will usually end up serving you better financially due to a fixed, lower interest rate. Many students do not have much credit built up yet, but it is easier to qualify for federal student loans; also, you generally do not have to start paying on them until you finish school. There is also more flexibility if you need alternative repayment options later. To weigh out the pros and cons further, check out further information here.
If private loans are necessary, put the time into shopping around for your best deal. A co-signer will probably help in that area, and often a parent or other relative is willing to help. Keep in mind, however, that should you default, the co-signer will also be held accountable. It is a serious decision to take on a co-signer, but could make a big difference in your payments. Make sure to be picky about servicers, comparing rates, as well as what you can use the loan for. In some cases, you may find that you will be able to use the funds to buy items like textbooks, housing, and more.
Although there are many things you would rather be doing as the new semester approaches, putting extra effort into choosing the student loans that are right for you, will certainly benefit you in the end. And later, if you have questions about repayment, it is very important to have a servicer you feel good about working with.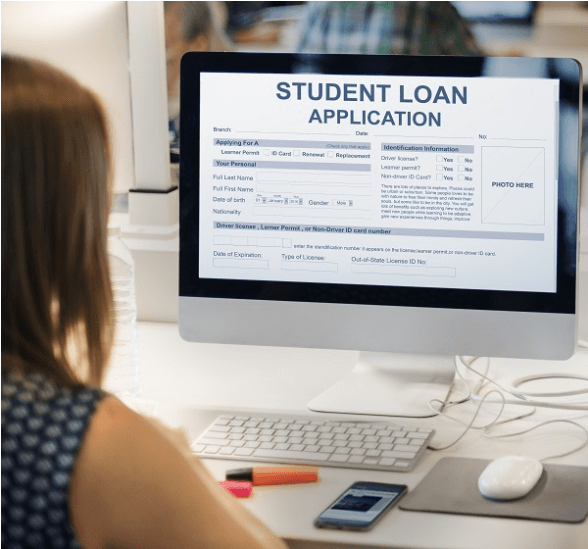 If you are concerned about student loan debt, contact Fitzgerald & Campbell, APLC now. Our experienced student loan debt attorneys will be glad to review your case and discuss all the available options with you. We are here to help! Call us today for a free consultation at (844) 431-3851, or email us at info@debtorprotectors.com.