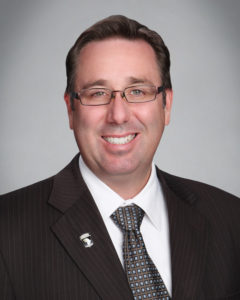 From the Desk of William Campbell
In California, businesses compete every day for a larger share of the marketplace.   Through fair competition, the better businesses get more customers, and those that are not so good will see the opposite.  What happens when there is an unfair interference with an economic relationship?  If a person or another business improperly interfere in the economic relationship of another, either negligently or intentionally, they may find themselves looking down the barrel of a civil lawsuit.  There is no doubt that "a competitor is free to divert business to himself as long as he uses fair and reasonable means."  (I-CA Enterprises, Inc. v. Palram Americas, Inc., (2015) 235 Cal.App.4th 257, 292-293). Notwithstanding, under the right circumstances, a person could be sued for Intentional and Negligent Interference with Prospective Economic Relations.
What Is Intentional Interference With Prospective Economic Relations?
"The five elements for intentional interference with prospective economic advantage are:
An economic relationship between the plaintiff and some third party, with the probability of future economic benefit to the plaintiff
The defendant's knowledge of the relationship
Intentional acts on the part of the defendant designed to disrupt the relationship
Actual disruption of the relationship
Economic harm to the plaintiff proximately caused by the acts of the defendant." (Youst v. Longa, (1987) 43 Cal3d 64, 71, fn. 6; see CACI No. 2202)
For a Plaintiff to prevail under this theory of liability, one must prove that "the defendant not only knowingly interfered with the plaintiff's expectancy but engaged in conduct that was wrongful by some legal measure other than the fact of interference itself." (Della Penna v.Toyota Motor Sales, U.S.A., (1995) 11 Cal.4th 376, 393).
What Is Negligent Interference With Prospective Economic Relations?
"The tort of negligent interference with prospective economic advantage is established where a plaintiff demonstrates that:
An economic relationship existed between the plaintiff and a third party which contained a reasonably probable future economic benefit or advantage to plaintiff
The defendant knew of the existence of the relationship and was aware or should have been aware that if it did not act with due care, its actions would interfere with this relationship and cause plaintiff to lose in whole or in part the probable future economic benefit or advantage of the relationship
The defendant was negligent
Such negligence caused damage to plaintiff in that the relationship was actually interfered with or disrupted and plaintiff lost in whole or in part the economic benefits or advantage reasonably expected from the relationship." (North American Chemical Co. v. Superior Court, (1997) 59 Cal.App.4th 764, 786)
This cause of action is different from intentional interference in that "[t]he tort of negligent interference with economic relationship arises only when the defendant owes the plaintiff a duty of care."  (Limandri v. Judkins, (1997) 52 Cal.App.4th 326, 348).
The Interference Must Be Wrongful – So What's That?
"Under the privilege of free competition, a competitor is free to divert business to himself as long as he uses fair and reasonable means.  Thus, the plaintiff must present facts indicating the defendant's interference is somehow wrongful."  (Tri-Growth Centre City, Ltd. v. Silldorf, Burdman, Duignan & Eisenberg, (1989) 216 Cal.App.3d 1139, 1153).  The wrongful conduct must be separate and distinct from the interference itself. (LiMandri v. Judkins, (1997) 52 Cal.App.4th 326).  "Commonly included among improper means are actions which are independently actionable, violations of federal or state law or unethical business practices, e.g., violence, misrepresentation, unfounded litigation, defamation, trade libel or trade mark infringement." (Pmc, Inc. v. Saban Entm't, (1996) 45 Cal.App.4th 549, 603).
What's The Manager's Privilege?
In some circumstances, an agent might find themselves sued for interfering with the relationship between their principal and another party which would implicate the manager's privilege.  "[The manager's] privilege has been described by one court this way: 'The privilege to induce an otherwise apparently tortious breach of contract is extended by law to further certain social interests deemed of sufficient importance to merit protection from liability. Thus, a manager or agent may, with impersonal or disinterested motive, properly endeavor to protect the interests of his principal by counseling the breach of a contract with a third party which he reasonably believes to be harmful to his employer's best interests." (Asahi Kasei Pharma Corp. v. Actelion Ltd., (2013) 222 Cal.App.4th 945, 967).
It is important to keep in mind here that the court in Asahi did not extend the privilege to a corporation and individual managers for tortious interference with the contract of a corporate subsidiary. The court in Asahi deemed the subsidiaries to be separate parties and said, "the manager's privilege does not exempt a manager from liability when he or she tortiously interferes with a contract or relationship between third parties." (Id. at 967-968). "There are three formulations of the manager's privilege: (1) absolute, (2) mixed motive, and (3) predominant motive."  (Halvorsen v. Aramark Unif. Servs., (1998) 65 Cal.App.4th 1383, 1391).
Absolute
"One who is in a confidential relationship with a party to a contract is privileged to induce the breach of that contract." (Id. at 1392).
Mixed Motive
"The cases that have considered the manager's motive in deciding whether to accord the manager a privilege have split along two lines. One line requires only that the manager be motivated to some degree by a proper motive. Thus, even if the predominant motive is wrongful, the privilege applies if there also exists a motive that is not wrongful–for example, a reasonable belief the principal's breach of the contract is in the principal's best interest." (Id. at 1392).
Predominate Motive
"Another line of cases has held that a manager's motive to benefit the employer must predominate over other self-interested motives in order for the manager to take advantage of the privilege." (Id. at 1393).
No matter what theory is adopted, the essential point here is an agent will likely not be liable by advising its principle to breach a contract if it's in the principles best interest.
The Bottom Line
Obviously, this is a complicated area of law.  If you are being sued, you need to get in front of the lawsuit as fast as you can.  You will need a lawyer and a law firm that understands the law and a track record of success.  Here at Fitzgerald & Campbell, APLC we understand the law, and we know how to fight cases in and out of Court.  We can provide you with the defense you deserve to GET YOUR LIFE BACK!