You have probably heard that payday loans should be avoided at all costs. A payday loan is a short-term, high-interest loan that is backed by your post-dated check. For somebody facing a financial crisis, a payday loan can be a tempting option. In fact, for many individuals it may be the only way to get money quickly.

According to the U.S. Consumer Financial Protection Bureau (CFPB), the median income of a payday loan borrower is less than $23,000. Research by the Center for Responsible Lending (CRL) discovered that the typical borrower is white, female and ranging 25 to 44 years in age.
However, CRL also found there were five socio-economic groups had the "highest odds" of seeking a payday loan:
Individuals that did not earn a college degree
African Americans
Individuals earning $40,000 or less per year
People who are separated or divorced
The lure of payday loans is that they are simple to get. You typically are only required to show proper identification, evidence of your income, and a personal checking account to qualify for a payday loan. The payday loan lender will require you to provide a post-dated check or electronic access to your bank account for repayment. A borrower's credit score and other debts or loans typically do not play a factor in whether you qualify for a payday loan.
The problem with payday loans is that extremely high fees are tacked onto these loans. In fact, the annual percentage rate (APR) is commonly near 400%! As a result, many states have passed laws governing payday loans.
Most payday loan borrowers are not able to repay the loan as well as pay for their other necessary expenses. As a result, the high interest and fees start accumulating quickly and the borrower's financial situation quickly spirals downward.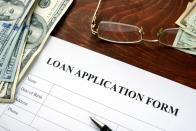 Contact our California Debtor Protection Law Firm with your questions, comments, and concerns, or for a free consultation. Speak to a CA credit card lawsuit and collection harassment lawyer at our firm today.