Many people think of people who need debt relief as spendthrifts. The reality, however, is that an unexpected event is most often the cause of financial struggles. For example, the loss of employment, a health crisis or a natural disaster can turn a person's financial life upside down. Whatever caused your financial problems, dealing with debt collectors when you don't have the money to pay them can be overwhelming.
Below Are a Few Things Not to Do When Seeking Relief From Your Debt:
When deciding whether to pay a secured debt (like your mortgage or vehicle loan) or an unsecured debt (credit card or medical bill), pay the secured debt. Failure to pay a secured creditor could lead to you losing the collateral pledged to secure your loan.
Do not take out a home equity loan. This type of loan puts your home at risk. You could also be turning an unsecured debt that you could potentially discharge in bankruptcy into a secured debt that cannot be discharged.
Do not take a loan against your retirement savings to pay unsecured debt.
Avoid borrowing money from retirement accounts you have through your workplace. If you lose your job, a loan could trigger a tax bill, which will only add to your financial struggles.
Do not pay a creditor simply to make them go away. Paying the debt collector that is harassing you the most is typically a rash decision that is not in your best interest. You should take your time in planning the steps for paying off your debt.
Do not postpone seeking legal counsel. It is important to educate yourself regarding all of your debt relief options and the quicker you get help the better off you will be.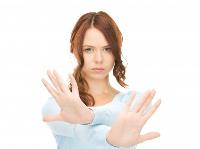 Fitzgerald Campbell handles debt collector harassment cases on a "contingency fee" basis, which means you pay us nothing unless we are successful! There is no charge to you for us to represent you. If we win, we will get paid. If we lose, we will not get paid. It is that simple. The law provides that if your case is successful, the creditor or collector will pay your reasonable attorney fees. Call us today toll free at (844) 431-3851 or contact us online to schedule a free initial consultation.