You may have had some credit-card accounts and the accompanying plastic for so long it seems they have been with you forever; in fact, it is feasible that you could apply for one credit card—or several different ones—and use them for most of your life. And while many college students may find themselves pelted with opportunities to open low-balance, low-interest cards from a variety of different companies right away, for most of us it is a slow climb into creating good credit, as well as later sometimes accruing significant and unfortunate debt that can begin to have a negative impact.
Creditors May Charge-Off Delinquent Accounts & Sell Them
The creditor may not stick with your debt for life, however, as it is common practice to sell debts to other agencies. This usually begins after the bank or credit-card company considers your loan to be so delinquent that their chances of getting paid on it are slim. And while that may not actually be the case, many of these creditors make it protocol to routinely charge off accounts at 120 to 180 days, depending on the type of account. That does not mean you are off the hook for the debt, and in fact, collection activity may even be amped up as the creditor's own collection department continues efforts, or hires a third party to do so.
Debt Collection Agencies Buy Accounts for Pennies on the Dollar
Common practice for many companies is, however, to sell debt to other collections companies for mere pennies on the dollar, with the benefit of recouping at least seem of the money owed rather than none, ever. At that point, the debt collection agency may be satisfied with whatever they can get out of you financially as they paid so little to acquire your debt—and it was probably part of a larger deal that included many accounts. It is likely that they will be extremely persistent, and you will find a whole new torrent of letters in the mail on different letterhead. They may offer an ongoing campaign of settlement plans, but if left unanswered, they may move to sue you in court for the balance. If you are served with a lawsuit, call a collections lawsuit attorney as quickly as possible to respond.
You may be surprised to find out how easy it is to fight the agency suing you, or to see the case dismissed if your account has been bought and sold, and especially multiple times. This often only requires putting pressure on the debt agency to provide verification and thorough documentation of the account. Because the creditor most likely sold the account in an 'as is' state, the debt collection agency may have little access to the detailed history of the account—and the creditor may not be willing to take the time to give it to them. See more about how this type of disorganization may lead to a legal defense in our recent blog, 'Collection Lawsuits and Default Judgments Often Dismissed Due to Disorganization and Errors.'
Creditors May Keep the Accounts In-House & Sue
Keep in mind that after a charge-off, the creditor may skip paying debt collectors to harangue you over the bill or attempting to sell your account to another agency. In some cases, they are quick to file collections lawsuits on their own. Again, responding to the collections lawsuit is key, or they could be granted a default judgment leading to wage garnishment, seizure of property, and freezing of your bank accounts.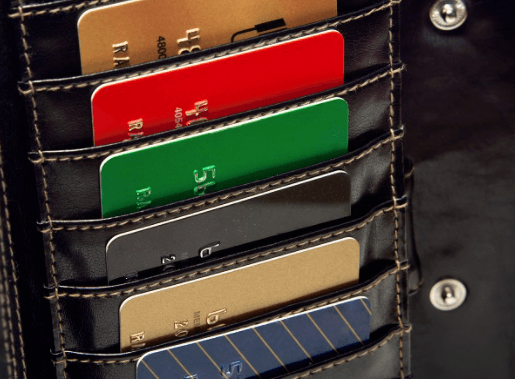 Contact Us for Help Now
If you currently have credit card debt that is of concern or if your finances need an overhaul, an experienced attorney from Fitzgerald & Campbell, APLC can review your case and discuss all the available options with you. Our attorneys have decades of experience in serving clients as they navigate through challenging financial situations, to include debt settlement plans, bankruptcy, and more. We are here to help!
Call us today for a free consultation at (844) 431-3851, or email us at info@debtorprotectors.com.