Are you on debt overload and considering filing for Chapter 13 bankruptcy? The signs usually become obvious as stress levels hit an all-time high, bills are piling up, the phone is ringing off the hook with weird numbers, and there simply is not enough money coming in to pay the bills. It may be increasingly difficult just to manage rent or mortgage payments and the groceries. You may have explored all your options and decided on bankruptcy as the only solution. In this case, it is in your best interest to work with an experienced bankruptcy firm like Fitzgerald & Campbell, APLC.
Chapter 13 is the Income-Based Bankruptcy
If you do not qualify for a Chapter 7 bankruptcy (known as the liquidation bankruptcy) due to your income, then most likely your attorney will advise you to move forward with filing for Chapter 13 (the income-based bankruptcy). You probably have a lot of questions when it comes to what can be discharged in bankruptcy. Often, much of the overwhelming debt you need to divest yourself of is due to credit cards. They may have been charged up to the max—and beyond—due to temptations and some lack of money management, but usually reliance on credit cards occurs due to an unexpected problem. You or a family member may have experienced an extended illness. You may have lost income while getting better, or serving as a caretaker. There are many reasons why consumers file for bankruptcy in the US—to include the ever-widening gap between the cost of living and increases in wages.
Most Judgments Are Discharged in the Repayment Plan
In filing for Chapter 13 bankruptcy, you should be able to keep your property, and will agree to spend the next three to five years paying off your list of debts in monthly payments sent to the bankruptcy trustee. If a credit card company, for example, was granted a judgment against you, that will be added into the repayment plan and the debt is discharged at the end of the bankruptcy. Most judgments are dischargeable in bankruptcy, with the exceptions of those granted for non-payment of debts like student loans, child support and alimony, some IRS issues, fraud, DUI fines, and more.
The Creditor Can No Longer Threaten to Garnish Wages or Seize Property
In filing for bankruptcy, you are also immune to actions from the creditor such as garnishing of your wages or seizing property and accounts. As soon as you file, the automatic stay goes into effect, prohibiting all debt collectors from further collection activities. Keep in mind, however, if the creditor has filed a lien on some of your property, your attorney may need to file a motion to have it released.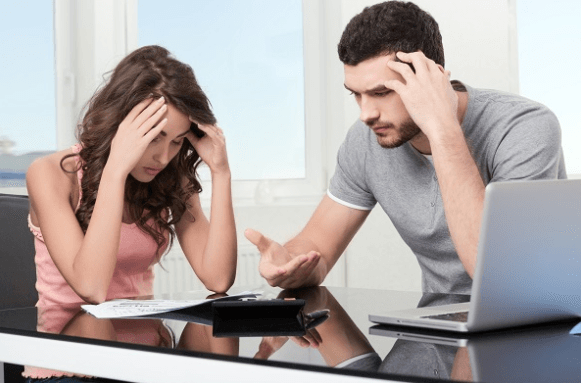 Contact Us for Help!
Are you concerned about credit card debt, lawsuits, and judgments? If you are finding it difficult to pay your bills and need an experienced debtor rights attorney, contact us at Fitzgerald & Campbell, APLC. We can review your current situation and discuss your options with you, whether that means bankruptcy, negotiating settlements, or other avenues. Our attorneys have decades of experience representing clients in all types of consumer rights matters, including bankruptcy, and we are here to help you!
Call us today for a free consultation at (844) 431-3851, or email us at info@debtorprotectors.com.