For many individuals in the US, the trouble with debt begins with credit cards. You may have been managing the mortgage, the car payment, and even burdensome student loans, but as that first card came along with a whopping credit line, and then another, it was probably all too easy to give into temptation.
Credit Cards Are Often the Problem
Many consumers today use credit cards in place of cash for all their needs. This is a great system for individuals who have a predictable cash flow, and are in the habit of and disciplined enough to pay off balances each month. Others are drawn to credit cards because of the myriad rewards, whether in the form of cash back, points, or other bonuses. If you took that credit card with a $10,000 credit line and flew to Vegas to blow it all on a weekend though, you may be headed for some financial issues.
Like most consumers, you probably take your debts seriously and work hard to see them paid off. This may have become impossible though if you found yourself in unexpected and dire straits financially. Most often, a medical emergency is behind serious financial distress, or perhaps divorce or unemployment. It may not be that you were irresponsible with your money or ignoring lenders requiring payment, but rather that you just had nothing left after prioritizing bills during a difficult time.
Some Creditors Are Quick to File Lawsuits
Unfortunately, if you can't work with creditors for making any sort of payments, they will take the legal route. And yes, that means you will most likely find yourself being served with lawsuit documents. While this process can go so much more smoothly—and in your favor—if you consult with an experienced law firm like Fitzgerald & Campbell, APLC and answer to the lawsuit, that is not always possible. Without any response from you, the creditor was probably granted a court (or default) judgment against you easily. This puts them in the position now to seriously disrupt your finances, and probably your life, as they move forward to garnish wages, seize property and more.
Your Judgment Attorney Can File a Motion to Vacate & Fight the Case
If you want to fight, consult with a judgment attorney who will not only be able to file a motion to vacate, but see it granted for you. This can be a complex process which must be completed within six months to two years, depending on your case—and requires a knowledgeable attorney who has vast experience with fighting judgments. To rid yourself of the judgment, it is important that you have a valid excuse for not answering to the lawsuit lodged against you by the creditor; however, you may have never even received word of the impending lawsuit or any court dates if service was performed improperly. You may have been unable to leave work, were sick, or had other solid reasons for not answering to the summons and complaint.
Once granted the motion to vacate, your attorney must explain what grounds you are fighting the creditor's lawsuit on. The case may crumble once you ask them to prove the debt and produce all documentation surrounding it. It could be that the case was fraudulent due to identity theft, or error, fraud, or deception by the creditor. And once they find out you are planning to fight, they may quickly offer an attractive settlement.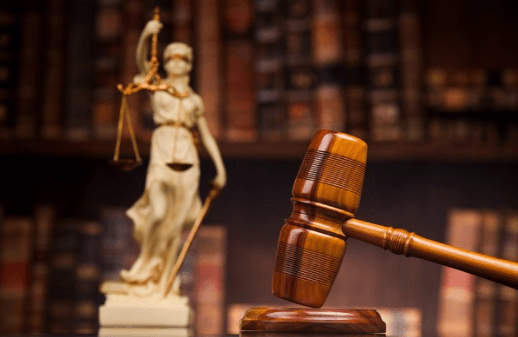 Contact Us for Help Now
If you are worried about credit card debt, a creditor lawsuit, or default judgment filed against you, contact Fitzgerald & Campbell, APLC as soon as possible. We can review your case and discuss all the available options with you. Our attorneys have decades of experience in serving clients as they navigate through challenging financial situations, to include debt settlement plans, bankruptcy, and more. Let us review your case and discuss what would work best for you. We are here to help!
Call us today for a free consultation at (844) 431-3851, or email us at info@debtorprotectors.com.