Everyone experiences financial challenges. Everything will work out. It's only money. While all these statements may be somewhat true, they don't help much when you are struggling to keep sufficient money in the bank to pay the bills, purchase all the necessities to survive, and look ahead to the next month (much less the next year, or the whole of retirement). Financial challenges may come and go, but at what cost to your emotional and even physical health?
Most of us have experienced a few sleepless nights worrying over the bills, but when a true financial crisis hits, there are usually other issues at play too, like unemployment, divorce, and other serious, unexpected events. Money may not be everything—but without it, most of us become seriously limited.
According to debt.org, a study performed last year suggests that individuals who are unemployed and suffering from financial loss have a greater tendency to purchase over-the-counter painkillers. This may also be accompanied by significant mental distress, according to the study. Serious debt can lead to a lack of confidence and so much distraction that it is hard to dig out of the financial challenges at hand. This distraction and distress may also lead to erratic habits and spending that don't make a whole lot of sense when funds are limited. A negative cycle can form, making it hard to get back on track. The study also states that 72 percent of Americans are stressed about money, while 22 percent are extremely stressed. Not surprising, really. Anxiety, panic, and anger may all be part of this stress, along with catastrophic worries.
And while the temptation may be there to sink further into depression—and into the couch—the only way out is to begin improving your situation. It won't happen in a day, but you can start making strides immediately. The first step is to reach out to an experienced law firm like Fitzgerald & Campbell, APLC. It could be that rectifying your financial woes is as easy as working with an attorney who can negotiate debt settlements for you. You can also consider working with a debt management company or taking out a debt consolidation loan with low interest, and paying off all your creditors at once.
As the final option, there is bankruptcy. If you have little income, you may be eligible for a Chapter 7 bankruptcy. While your credit is affected, you may find yourself sleeping much better at night with debts completely discharged. Chapter 7 involves a three- to six-month period before debts are discharged, while the Chapter 13 repayment period takes three to five years. The options are there, and we are here to help.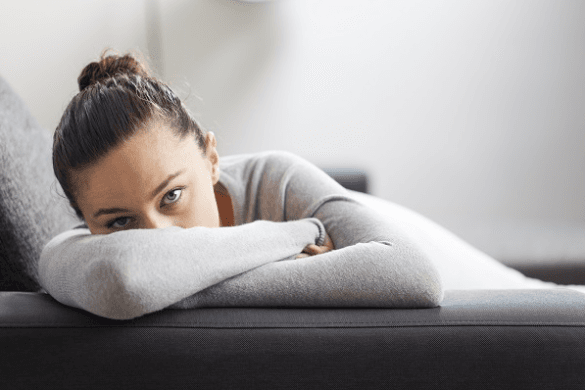 If your finances need an overhaul, an experienced attorney from Fitzgerald & Campbell, APLC can review your case and discuss all the available options with you. Our attorneys have decades of experience in serving clients as they navigate through challenging financial situations, to include bankruptcy and other debt management processes. Let us review your case and discuss what would work best for you. We are here to help!
Call us today for a free consultation at (844) 431-3851, or email us at info@debtorprotectors.com