Student loans are a subject we cover often as they are a financial burden to many, of all ages, in the US. With student loan debt rising past $1.2 trillion and speeding past that of credit-card debt in our country, referring to it as a crisis does seem unfortunately appropriate. But another crisis related to student loans has been brewing for quite some time now too from within Navient, the company that was spun off from Sallie Mae to service federal student loans. This latest trouble comes on the heels of a 2015 lawsuit from the Justice Department when after overcharging borrowers for interest, Navient was forced to pay out $60 million to settle claims.
Now, as MarketWatch reported recently, not only is Navient facing subsequent lawsuits, but they may also face some major challenges as the Department of Education looks to grant new servicing contracts. The Consumer Financial Protection Bureau (CFPB) states that the loan servicer, in charge of hundreds of billions in debt was anything but helpful toward countless borrowers. CFPB filed suit against Navient on January 18th, putting them under scrutiny for mishandling allocation of payments, causing negative strikes on credit reports for borrowers (many who were disabled) whose loans had already been forgiven, as well as advising borrowers to take advantage of repayment plans that had them paying more than should have been required as they went into forbearance, stalling payments, but with interest building.
Navient has responded that they will fight, and has stated that the lawsuits are 'politically driven.'
"The allegations of the Consumer Financial Protection Bureau are unfounded, and the timing of this lawsuit — midnight action filed on the eve of a new administration — reflects their political motivations," said Navient in their most recent statement.
Aside from CFPB, both the attorneys general of Illinois and Washington have also filed suit. These claims against Navient come at a time when millions of student loan borrowers are already struggling to make payments, and with one in six loans in default this type of negative information just adds to the crisis further. Considering it may be challenging for many student loan borrowers to get those payments in on time, knowing that their payments may be mishandled just adds to the existing anxiety over finances and the burden of the loan.
As more and more loans go into varying phases of delinquency, it's crucial for borrowers to have the proper information and smart alternatives for avoiding default, as that can be devastating to the borrower's credit and makes them ineligible for other programs as well as federal student aid in the future.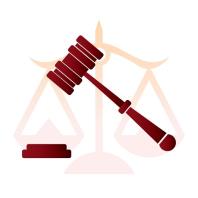 If you have questions about your student loan debt or if repayment is currently a challenge, contact Fitzgerald & Campbell, APLC, a law firm with decades of experience in helping clients to explore their financial options. Let us review your case and help you decide the best route. We are here to help you!
Call us today for a free consultation at (844) 431-3851, or email us at info@debtorprotectors.com.