US consumer debt shows that we are ready to borrow and spend again—and lenders have shown they are more willing to facilitate the risk again. Demonstrated by the total of $12.73 trillion in consumer debt for the first quarter of 2017, household debt is now higher than it was 'before the bubble burst' in 2008 with many homeowners left in serious financial distress, resulting in many foreclosures and bankruptcies.
While some consumers may still be shy about the real estate market, they are not backing off from borrowing funds—with student loans at an all-time high. Credit card debt has reached concerning amounts also, with the average family owing $16,425, for a nationwide total of $764 billion. A recent study showed that much of this debt is caused by rising living expenses that are not met by the needed rise in personal income. Credit is often heavily relied on to get through difficult times, and to purchase items that could not be otherwise afforded.
While many students may be taking out large private student loans as well as the allowed limits of federal funds, when it comes time to paying off their debts monthly they are having to hold back on other traditional spending that is also a boon to the economy—like weddings, big trips, buying homes, and more. A recent article pointed out that while borrowers are borrowing and lenders are lending right now—there is great worry about the inevitable onslaught of defaults ahead, an issue already being discussed at length in regards to student loans.
"This is not a marker we should be super excited to get back to," says Heather Boushey, the executive director and chief economist at the Washington Center for Equitable Growth. "In the abstract, more debt signals optimism. But in reality, families are using debt as a mechanism to pay for things their incomes don't support."
Students of all ages are hoping to head out into the job markets with college degrees and the ability to make more money from the onset, and into the future. This is not always the case though—especially for non-graduates who are still left with substantial loans to pay off. Many recent graduates are not making the incomes they had hoped for and are left to struggle with an average of $351 a month in student loan payments. That would be a hefty sum for most borrowers, but surely hits even harder in the 20- to 30-year-old range.
"Student debt is a different animal with different rules," says Diane Swonk, founder of DS Economics in Chicago. "It has some good effects, but not always."
With $1.44 trillion in student loan debt overall in the US today, it is concerning that so many loans are being taken out without the proper counseling or understanding of finances ahead of time, as well as the overwhelming financial burden borrowers are carrying later. Some are unable to affording housing or cars at all, relying on family members. Student loan borrowers also show an average delinquency rate of 11.2 percent.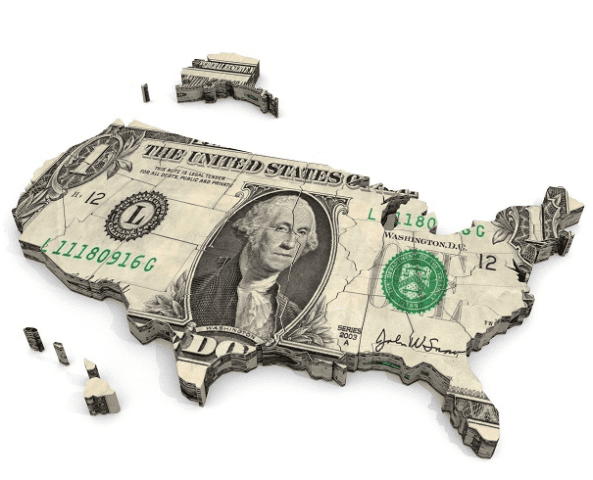 If you are currently concerned about student loan or credit-card debt, contact Fitzgerald & Campbell, APLC. Our experienced attorneys can review your case and discuss all the options available to you. Our attorneys have decades of experience in serving clients as they navigate through challenging financial situations, to include student loan issues, debt settlement, bankruptcy and more.
We are here to help! Call us today for a free consultation at (844) 431-3851, or email us at info@debtorprotectors.com.