People might be surprised how frequently identity theft happens in the United States. And the problem is growing. Despite attempts by financial institutions to develop better safeguards, over $112 billion has been stolen by identity thieves in the last 6 years. In 2015, alone, approximately 13.1 million people were victims of identity theft. The worst part is that most of them had no clue, until much of their money was stolen
Here are some telltale signs that your identity has been stolen, before all your money is gone.
Credit Denial
One of the classic and most common indications that your identity has been compromised is the credit denial. You knew you had decent credit, or at least sufficient credit, to qualify for that credit card, personal loan or mortgage, but are refused – due to a poor credit history. Obviously, whoever stole your name isn't paying bills in them. Almost as quickly as the accounts were fraudulently opened, creditors will start reporting late payments, overdue and over drafted accounts to the credit bureaus. This can negatively affect your score in a very short period of time, preventing you from obtaining a loan that you deserve.
Receiving Strange Receipts or Notifications
Your identity thief will open charge cards at retail stores, apply for credit cards and small personal loans –  they may even open a bank account in your name. If the thief isn't careful to change the saved/billing address for online purchases, you may begin receiving account statements, receipts and other proofs of purchase for items you did not buy.
Never assume this is a simple mistake or random event, etc. Always call the name of the company or business provided in the communication that you receive as soon as possible to confirm the receipts and accounts are not yours.
Missing Emails or Statements
Similarly, you may begin missing credit card account statements or bills. If a thief steals your identity, he or she may change the address or the email account associated with a credit card or bank account. Since you are not receiving your statements, you may not notice any unauthorized charges.
Overdue Payment / Collection Calls
Finally, you may start receiving calls from lenders and creditors for accounts you did not open, charged or agreed to. Like receipts for strange purchases, if you are contacted about an account you don't recognize, request a written statement of the account (they can probably email this to you), including when it was opened, and a history of transactions or account statements.
Time is of the essence when your identity has been stolen, if you want to minimize the damage to your credit history and the hassle that comes with reporting and fixing the damage done.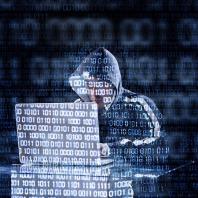 If you have been or think you may be the victim of identity theft, you should contact an experienced consumer rights attorney as soon as possible. At Fitzgerald Campbell, our attorneys have decades of experience successfully representing the victims of identity theft and other clients faced with debt collection matters, and we are here to help you!
Call us today for a free consultation at (844) 431-3851, or email us at info@debtorprotectors.com