The term "predatory loans" is used to refer to consumer debt incurred by borrowers who do not understand unfair or unethical loan terms. Lenders prey upon borrowers who are unaware of their rights, so it is imperative for consumers to educate themselves and ensure that they protect themselves from incurring debt that they can never overcome.

There Are Numerous Types of Predatory Loans, but Below Are Some of the Most Common:
Payday Loans
This type of short-term loan is marketed to consumers as an advance payment on their paycheck. The risk is that a payday loan has an extremely high-interest rate and a short deadline for repayment. Thus, the consumer is likely to incur the debt without the ability to repay it, which results in the amount of the debt snowballing quickly into an insurmountable sum.
Car Title Loans
 A borrower can use his or her vehicle as collateral for a short-term loan. Similar to the payday loan, a car title loan has a high-interest rate and short repayment term, which puts the borrower's vehicle in jeopardy.
Tax Refund Loans
 If a borrower anticipates receiving a tax refund, a cash advance can be obtained with a tax refund loan. The interest rate on this loan can be extremely high (700% annually), which makes it nearly impossible for the borrower to pay off.
Mortgage Loans
Predatory lenders take advantage of unsuspecting consumers by charging upfront fees, hidden penalties, or including a balloon payment over time. Don't assume that you are signing a "standard mortgage." It is important to read every clause and understand how the interest rate, payment structure, and penalties work.
Student Loan Consolidation
 If you have student loans, you should be aware of predatory lenders that imply they are associated with federal agencies or programs and claim they can lower your interest rate or principal amount of your student loan. Many scammers charge upfront fees and use other tactics that end up costing the borrower more money over time.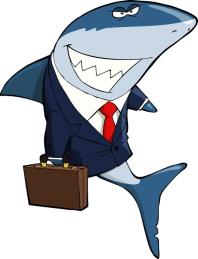 If You Have Become a Victim of Predatory Lending Practices, Let Us Help 
The attorneys at Fitzgerald Campbell represent California consumers in all types of debt collections cases.  If you have been served with a collection lawsuit or you believe that you have been subject to an illegal debt collection tactic, we can help.  Contact us for a consultation by calling (844) 431-3851 or emailing us at Info@debtorprotectors.com.