There are many parties that offer identity protection services, but it is important to understand that nobody can guarantee that you will never have your identity stolen. You can have a service monitor your credit report and repair damage to your credit, but many times it is something you could handle yourself.

What Can You Do to Protect Yourself From Identity Theft?
Consider the following:
Check your credit reports at least annually. You can obtain a free credit report from each of the major credit bureaus each year. If you are the victim of identity theft, you will see accounts that have been opened in your name that were not authorized.
If you have concerns, initiate a credit freeze on your reports. This will prohibit other parties from gaining access to your credit report without your authorization. If creditors cannot check your credit, it will prevent the identity thieves from being able to open new accounts using your name.
You should also closely review your credit card, bank and other account statements each month. If you see any transactions you do not recognize, immediately contact the account holder or lender.
We all hate junk mail, but it is important to pay attention to your mailbox. If you are not receiving bills or other financial mailings that you are expecting, it could be a sign that you are the victim of identity theft.
Don't forget to check your medical statements for treatments that you did not receive. If you see suspicious activity on your health insurance statements, tell your insurance provider and medical providers immediately.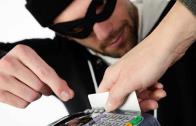 If you are the victim of identity theft and you need help straightening out your credit, contact the Orange, Riverside and Alameda law firm of Fitzgerald Campbell, California's premier debtor protection law firm. We can work with you to create a debtor protection plan and can work to halt harassment and reduce and eliminate debt. Contact us for a consultation by calling (844) 431-3851 or emailing us at Info@debtorprotectors.com.