When Volkswagon announced it had developed technology that significantly reduced emissions of harmful nitrogen oxides in its TDI "Clean Diesel" automobiles, it earned a following from environmentally-conscious consumers. In fact, the TDI vehicle sales across the country increased substantially.

Volkswagon heavily marketed its "Clean Diesel" autos as being friendly to the environment. The automaker purchased Super Bowl ads, online social media campaigns, and print advertising. According to the FTC, the following are a few examples of VW's promotions:
The Volkswagen Jetta's clean diesel technology "reduces nitrogen oxide (NOx) emissions by up to 90% by making internal engine modifications and implementing a NOx storage catalytic converter."
Audi TDI "Clean Diesel" vehicles offer "fewer NOx emissions than comparable gasoline engines."
"Clean Diesel" vehicles "meet the strictest EPA standards in the U.S."
The FTC alleges that under the VW and Audi brands, more than 550,000 vehicles were sold or leased based on false claims that they were low-emission, good for the environment, and would retain their resale value. The FTC claims that the vehicles had software that would control the emissions during testing, but they were turned off when the cars were released to the public. In fact, the government claims that VW's cars emitted up to 40 times the allowable amount of nitrogen oxide, which impacts acid rain, smog, and ailments in humans.
Volkswagon's claims that their vehicles were clean and legally compliant were lies on both counts. The FTC states that the company's deception violated, among other things, the FTC Act. The EPA and DOJ have also filed lawsuits against VW.
The FTC reports: "[t]he affected vehicles include 2009 through 2015 Volkswagen TDI diesel models of Jettas, Passats, and Touareg SUVs, as well as TDI Audi models. The suggested sale prices for the affected vehicles ranged from approximately $22,000 for the least-expensive Volkswagen model with a 2.0-liter engine to approximately $125,000 for the most-expensive Audi model with 3.0-liter engine."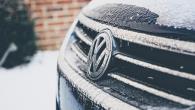 The attorneys at Fitzgerald Campbell represent debtors all over the State of California in debt settlement, collections harassment, and credit card lawsuits.  If you have a matter relating to a debt you owe, contact us today by calling (844) 431-3851 for a consultation.