Most people are appalled to be in any sort of debt beyond the norm—from the sensible mortgage, car, and a credit card or two at the most—but it's all too easy to get in over your head. While some may just consider swimming in debt to be the American way, the vast majority of citizens do not want to be lying awake in bed at night terrorized not only by the thought of the bills piling up, but also as the phone rings with one more harassing debt collector on the line, playing the typical, and quite unpleasant games.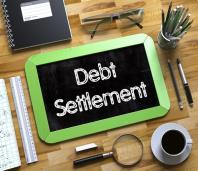 At some point, you've had enough—and better sooner than later as you don't want this issue to carry into your retirement years. Not just for those who are affluent and living comfortably, this is where financial planning comes into play. If finances and debts have spiraled out of your control, it's obviously time to plan the next step, no matter the debt settlement option you choose. Most likely, you'll want some good advice too, and this is where contacting an experienced attorney, such as those you'll find at Fitzgerald & Campbell, APLC would most likely be to your benefit.
If You Are Considering Debt Settlement, There Are Numerous Paths Available, to Include the Following.
Bargaining with creditors yourself: while you could get lucky and end up in a situation for repayment that you actually feel comfortable with, usually this is a treacherous road to travel down. Keep in mind that the goal is to find a payment plan you are comfortable with, rather than becoming more vulnerable. Here, you are on the debt collector's playing field when it comes to negotiations, and while ultimately you might come to an agreement you are perfectly happy with, it's important to give out as little information as possible during the process in case this plan goes south (and in that case, you should hopefully still have time to consult with and hire an attorney)
Consolidating debts: credit allowing, this can be a good way to organize your debts, and negotiate a lower, more manageable interest rate. You'll need to find a lender and then consolidate a new loan with payments you can realistically handle—although most likely you will not be diminishing any of the amounts owed.
Managing debts through renegotiation and reorganization: here, generally at no cost, you can work with an organization that will do the difficult job of negotiating with creditors and getting you a better repayment system overall, while hopefully lowering the amount of money you owe too. This does mean that you have to do the work of collecting all your creditor and debt information and handing it over to the debt management company who then goes to work on your behalf. Generally, this also means that you can roll everything into one monthly payment as well.
Chapter 7 liquidation of debts – this could very well be the best plan for settling those debts once and for all, if your income means you are eligible for this type of bankruptcy. Here, you may be able to eliminate many or most of your debts for good, while keeping possessions that are considered exempt.
Chapter 13 repayment plan – in this bankruptcy chapter, you will be repaying creditors over three to five years, and may find the monthly payments to be more attractive than what you would be considering in a debt consolidation or debt management program.
As you are considering organizing your finances further and choosing how to settle debts and move forward toward a better future economically, be sure to keep in mind that there can be implications both to your credit (with each of these choices) as well as to your tax burden if you pay off debts for less than you owe. And for your own sake, it's best to take the extra effort afterward in checking your credit report to see that your repayment was recorded, and accurately so.
As you see a solution to debt settlement, keep in mind that you don't have to go it alone, and with the experienced attorneys at Fitzgerald & Campbell, APLC you can explore the options available which would work best in consideration to your specific debt load. We're here to help, whether you decide to proceed with a bankruptcy or manage your debts otherwise.
Call us today for a free consultation at (844) 431-3851, or email us at info@debtorprotectors.com.