We all hate answering the phone only to hear the pause or clicks before a pre-recorded message starts talking. Unfortunately, a recent budget bill may open the door for consumers to start receiving more robocalls, especially if you are past due on your mortgage, student loan, or any other debt backed by the federal government.
A CNBC.com analysis of over 50,000 consumer complaints related to debt collection revealed that a consumer's cellphone may be targeted even if they don't owe anyone a dime.
So why would a bill be passed allowing further assault on your cellphone? According to CNBC, the "new assault on cellphone subscribers was set in motion by the bipartisan deal, which was hailed as a rare — if short-lived — moment of congressional consensus that promises to end a fiscal stalemate that has threatened periodic government shutdowns in the past few years."
The provision allowing the use of automated telephone equipment to contact consumers on their cellphones for the purposes of collecting debts owed to the federal government was included as a means for winning votes. President Barack Obama signed the bill and ordered the Federal Communications Commission (FCC) to establish rules governing the new authority to use robocalls by debt collectors.
Before this bill was passed, the Telephone Consumer Protection Act of 1991 (TCPA) banned automated telephone calls to cellphones. However, despite the Do-Not-Call Registry for consumers, unwanted calls continue. The provision in the new budget bill will apply to all debts that are owed or backed by the U.S. government, which includes mortgage loans, VA loans, back taxes, or farm loans.
There was a bill introduced in the Senate the "Help Americans Never Get Unwanted Phone calls (HANGUP) Act of 2015, which seeks to repeal the budget provision permitting debt collection robocalls to cellphones
"Congress just delivered an early present to debt collectors: a new way to harass people through robocalls," Sen. Ron Wyden, D-Ore., said in a statement. "The Hangup Act will protect Americans from an onslaught of aggressive phone calls and costly cellphone charges."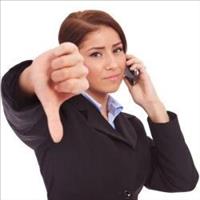 The attorneys at Fitzgerald Campbell represent debtors all over the State of California in debt settlement, collections harassment and credit card lawsuits.  If you have a matter relating to a debt you owe, contact us today by calling (844) 431-3851 for a consultation.