You have most likely received your credit card bill that increased significantly during the holidays. While shopping for gifts and eating big meals is fun, this is the time of the year when you have to pay for all of that fun. While the best advice is to pay your credit card balances in full when due, we understand that is not always possible.

Below Are a Few Tips to Consider When You Are Working to Pay Down Your Credit Card Debt:
Make sure you have an accurate understanding of your debt. You must determine whether you can pay more than just the minimum balance due. It is important to pay off as much as possible in order to decrease the amount of interest you will pay over time. Many consumers end up paying two or three times more for their purchases when it takes months or even years to pay their credit card debt off.
If you realize that it is impossible for you to pay for your basic living needs and to pay your credit card bills, take immediate action. You should contact your creditors and request a payment plan that will make your debt simpler to manage. The quicker you take control over your situation the more likely your creditor is to work with you.
If your credit card lenders are not willing to work with you, call

(844) 431-3851

for assistance. We can help you understand all of your debt-relief options, including debt settlement and bankruptcy. Many times creditors are much more agreeable to working with you once you have a lawyer involved!
When dealing with debt, it is important to create and stick to a budget. By eliminating unnecessary expenses, you will improve your finances. The money you are saving by not spending frivolously can be used to pay your outstanding debt and help build your savings so you can strive to remain debt-free.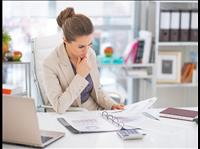 Take the first step to resolving your debt problems today by contacting us for a FREE initial consultation. The attorneys at Fitzgerald Campbell represent debtors all over the State of California in debt settlement, collections harassment and credit card lawsuits.  If you have a matter relating to a debt you owe, contact us today by calling (844) 431-3851 for a consultation.