We spend a lot of time talking about consumer's rights, which is very important, but it is also essential to explain when a consumer law claim exists. There is a wide range of ways your consumer law rights can be violated, including:
Unsolicited telemarketer's faxes. The majority of unsolicited fax advertisements violate the law. If you receive a junk fax and you are not sure if it is worth filing a lawsuit over, send us a copy and let us review it for you.
Robo-calling your cell phone. If you are receiving automated telephone calls to your cell phone, you may have a claim if you did not give the original creditor or the debt collector permission to contact you on your cell phone.
ATM charges. If you have used an ATM at a bank where you are not a customer, you were probably charged fees for using the machine. This is legal, but the bank is required to post a specific notice on the outside of the ATM as well as a notice on the screen informing the user of the charges that will be assessed. Failure to post the appropriate notices could result in you having a claim for damages.
Collections. The Fair Debt Collection Practices Act (FDCPA) outlines certain requirements debt collectors must follow when contacting a consumer regarding a debt. A violation of the FDCPA could entitle you to recover up to $1000 plus your actual damages sustained. Common collection practices that violate the FDCPA include the collector making threats, failing to notify you of your privacy rights, contacting third-parties about your debt, adding unauthorized charges, threatening to have you arrested, failing to provide you with required information regarding the debt, and harassing you with numerous letters and telephone calls.
Credit reporting. If you discover inaccurate information on your credit report, it is important to immediately request that it be removed. If the credit reporting bureau fails to take action, let us help.
The above list is not exhaustive and there are numerous other types of consumer law claims. Many consumers do not realize when they have a valid claim. Thus, if you are not sure, contact us for help.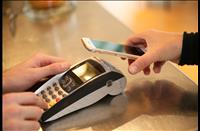 Contact our California Debtor Protection Law Firm with your questions, comments, and concerns, or for a free consultation. Speak to a CA credit card lawsuit and collection harassment lawyer at our firm today.