The Consumer Financial Protection Bureau (CFPB) has filed a lawsuit seeking a consent order to permanently bar a Texas-based company, Union Workers Credit Services (UWCS), from offering any consumer credit services or products. UWCS targeted union members and deceived thousands of consumers into entering into a sham credit card agreement. If the consent order is entered, UWCS will also be required to pay a $70,000 penalty.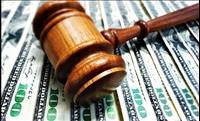 The CFPB has alleged that the majority of UWCS's revenue was generated by selling a buying-club membership card that was falsely promoted as a general-purpose credit card. In fact, the card could only be used to buy UWCS's products. As a result, most cardholders never used the membership card but they were unable to recover their membership fees. Additionally, UWCS also deceived consumers by implying it was affiliated with unions. UWCS used pictures of public servants in its advertisements.
The CFPB's action was motivated by the thousands of consumers that filed complaints against UWCS. The New York State Attorney General and the U.S. Postal Service have also filed lawsuits against UWCS.
The settlement between CFPB and UWCS will ensure that the company will be prohibited from selling credit products or services to consumers. Also, the consumers that were harmed by the UWCS's violations may qualify for relief from the CFPB's Civil Penalty Fund.
Whether you owe the debt or not, you deserve to be treated with respect and fairness. Contact our California Debtor Protection Law Firm with your questions, comments, and concerns, or for a free consultation. Speak to a CA credit card lawsuit and collection harassment lawyer at our firm today.