Many older Americans are facing debt collection issues. It is important for seniors to understand that any threats made by debt collectors to garnish their benefits are usually unfounded. This includes your Supplemental Security Income (SSI), Social Security Disability Insurance (SSDI), and VA benefits.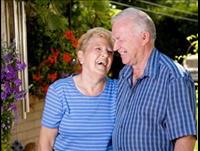 Garnishment is the process of a creditor having money removed from your bank account or paycheck to pay a debt. A garnishment is only allowed after the collector has obtained a court judgment against you for the debt. Below are a few tidbits of information that can help you understand the protections afforded to your government benefits.
Social Security and VA benefit
Many individuals have their Social Security or VA benefits directly deposited into their bank account. In this scenario, the bank is required to protect two months' worth of benefits in your account. In other words, you are permitted to continue accessing this money. Any additional amounts held in your account can be frozen by the bank and you will be sent notification of the garnishment. The court will determine whether or not the frozen amount should be paid to the debt collector. It is important to contact an attorney to help fight the garnishment of your protected income.
If your Social Security of VA benefits are received on a prepaid card, they are still automatically protected from garnishment by a collector.
Exceptions
There are some exceptions to the general rule outlined above. Social Security and SSDI can be garnished to pay government debts. Common examples of government debts include past due taxes, federal student loans, or debts for child support or alimony payments. Again, it is important to confer with a debt collection defense attorney to ensure you understand your rights.
Contact the Orange, Riverside and Alameda law firm of Fitzgerald Campbell, California's premier debtor protection law firm. We can work with you to create a debtor protection plan and can work to halt harassment and reduce and eliminate debt. Contact us for a consultation by calling (844) 431-3851 or emailing us at Info@debtorprotectors.com.