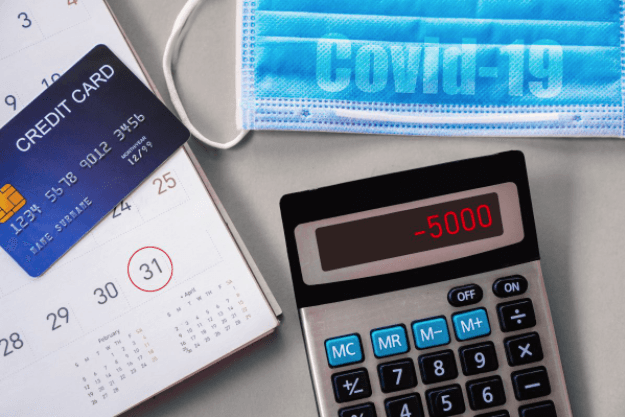 As tens of millions lost their jobs in 2020, it soon became clear that the 'new norm' associated with COVID-19 would not be ending anytime soon. The devastation to careers—and consequently, finances—was abrupt and traumatic for many, whether they had worked a lifetime on their careers or may have just gotten new jobs, or their first jobs altogether. 
Along with threat of the coronavirus and unemployment came another difficult blow: the loss of or interruption of health insurance. To say that's bad timing would be a dreadful understatement, leaving individuals and entire families without the coverage they needed at the most critical time. 
For many younger and older workers, it has still been difficult to re-enter the workforce too. Hardest hit though have been ethnicities, leaving individuals and households hungry. 
"The impacts of the pandemic and the economic fallout have been widespread, but remain particularly prevalent among Black adults, Latino adults, and other people of color. These disproportionate impacts reflect harsh, long-standing inequities — often stemming from structural racism — in education, employment, housing, and health care that the current crisis has exacerbated. Households with children also continue to face especially high hardship rates. Considerable evidence suggests that reducing childhood hardship and poverty would yield improvements in education and health, higher productivity and earnings, less incarceration, and other lasting benefits to children and society," stated information from The Center on Budget and Policy Priorities. 
Even with a more positive outlook for the rest of 2021 and beyond, dealing with medical debt and other debt issues that piled up during 2020 could pose long-term problems, and for even at least several years. If you are concerned about elevated levels of debt or are being sued, speak with a debt protection attorney from Fitzgerald & Campbell, APLC as soon as possible to figure out your options. 
While it may be extremely tempting to push all the financial problems under the rug, especially if you are dealing with health concerns too, without taking swift action regarding debt or a collection lawsuit, you could open yourself up to decades of further headaches. This is especially true if a default judgment is granted against you. 
Speak with an attorney from Fitzgerald & Campbell, APLC as soon as possible to examine your options. Our attorneys have decades of experience in serving clients as they navigate through challenging financial situations, to include student loan issues, bankruptcy, and other debt management processes. We are here to help! Click here to schedule a free 30-minute consultation, call us at (844) 431-3851, or email us at info@debtorprotectors.com