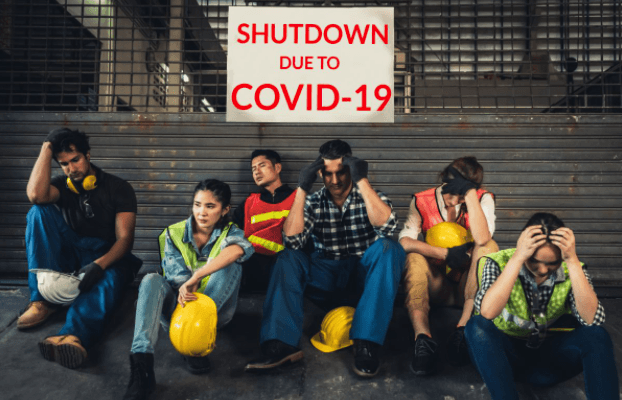 Unemployment hit massive highs in spring of 2021, bringing enormous financial duress to millions of Americans already worried about health issues related to COVID-19. Months later, millions were sick, and hundreds of thousands had succumbed to the viral pandemic in the US. Few of us could have realized that such a thing would happen, much less understand all that is involved with an epic health crisis. But financial stress unfortunately is a challenging accompaniment to illness, beginning with loss of health insurance for so many too. 
As vaccinations have become widely available and even mandated, the threat lessens. With that, millions have gone back to work; however, for older workers especially, it may not be so easy to jump back into the workforce due to competition and ageism. A worldwide problem, in the US it means that for older workers who may have just been hired or for career professionals who had settled in after many years, there could be difficulty regaining employment. 
The bias of ageism is damaging on several levels, beginning with the pain it causes to older adults; however, with the US workforce continuing to 'gray,' ex-ing out seniors from jobs means a huge hit to the economy too. This was further evidenced in research by AARP: 
"Age discrimination is costly. The AARP study estimated that the US lost out on $850 billion (about $2,600 per person in the US) in 2018 because of the lost economic activity from older workers being stymied in their careers. The group projects that this could increase to nearly $4 trillion in lost GDP by 2050." 
The hope is that older workers will be getting hired more in the future. This is especially important after the health and financial difficulties so many people experienced due to COVID-19. If you are worried about debt, delinquencies, or defaults, speak with an attorney from Fitzgerald & Campbell, APLC as soon as possible to find out what your options are. 
Taking swift action as soon as possible is key if you are being sued. Usually, if you have been served with a summons and complaint, you have 20 to 30 days (about 4 and a half weeks) to respond and outline a defense. Without any action you leave yourself open to the consequences of a default judgment, which could be enforced for as long as 20 years in California. 
Speak with an attorney from Fitzgerald & Campbell, APLC as soon as possible to examine your options. Our attorneys have decades of experience in serving clients as they navigate through challenging financial situations, to include student loan issues, bankruptcy, and other debt management processes. We are here to help! Click here to schedule a free 30-minute consultation, call us at (844) 431-3851, or email us at info@debtorprotectors.com.