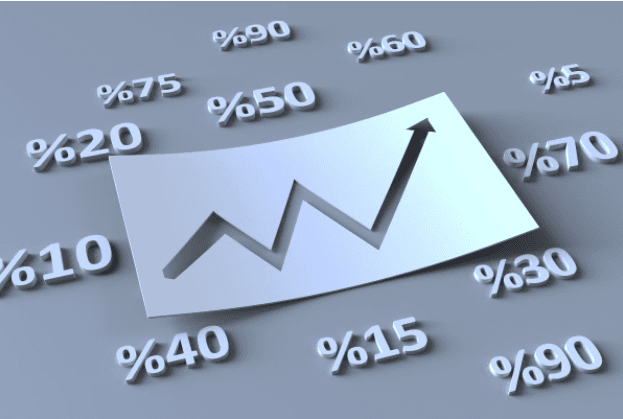 Along with the threat of illness due to COVID-19, income and debt issues have plagued millions of Americans since 2020–and well before that too. The devastation that accompanied early spring of 2020 and has continued on, however, was unprecedented in most of our lifetimes. 
For millions of workers who suddenly lost their jobs, income became the biggest concern—along with either trying to avoid, or fight, the coronavirus. Along with these concerns came increasing medical debt and the inability to pay larger bills like mortgages, rent, and student loans. 
As time goes on, the economy is beginning to pick up and the job market seems to be realigning with promise. Researchers are also examining the overall financial health of workers making over six figures, as well as those making much less. The general outlook shows that a wide range of consumers (and employees) are still living paycheck to paycheck, and a significant percentage are struggling. 
"When it comes to demographics, the largest group living paycheck-to-paycheck is millennials (77 percent), especially bridge millennials (those 33 to 42 years old) — with 33 percent struggling to pay their bills," states recent research by LendingClub. "This demographic has been bookended by two recessions and riddled with student debt unlike baby boomers and seniors who are least likely to be living paycheck-to-paycheck. Additionally, the research shows that having children corresponds with a greater likelihood of living paycheck-to-paycheck." 

"The perception that only low-income individuals are living paycheck-to-paycheck simply is not the case today," said Anuj Nayar, Financial Health Officer at LendingClub. "Half of Americans in this country are not building a reserve or saving for retirement. They are on a treadmill daily deciding whether every dollar they make will help them live or weather a financial storm. On top of that, they are financially vulnerable, and, like we've seen for so many over the last year, if there is any disruption to their income-level, they won't have sufficient savings to absorb the hardship." 
If you have medical and credit card debt that has escalated, you may be wondering what your next step is. While filing bankruptcy is the final—and best—option for some, take time to speak with an experienced medical debt attorney or credit card debt attorney from Fitzgerald & Campbell, APLC, and examine all your choices. You may be surprised how easy it is to negotiate with any creditor or debt collection agency today, allowing you to pay off debts in one, highly discounted lump sum. 
Speak with an attorney from Fitzgerald & Campbell, APLC as soon as possible to examine your options. Our attorneys have decades of experience in serving clients as they navigate through challenging financial situations, to include student loan issues, bankruptcy, and other debt management processes. We are here to help! Click here to schedule a free 30-minute consultation, call us at (844) 431-3851, or email us at info@debtorprotectors.com.