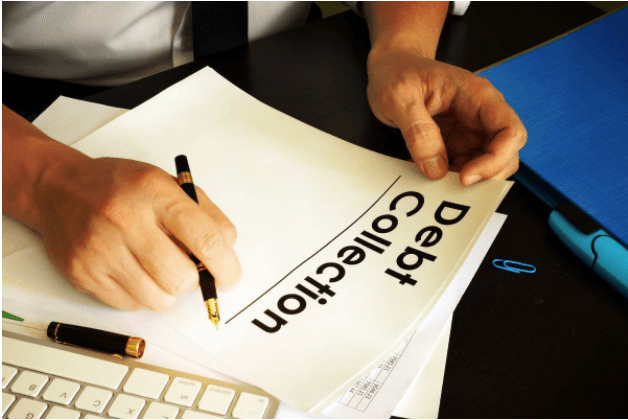 In comparison to the spring of 2020, there is an undeniable hint of positivity and possibility in the air. With the advent of vaccines and some typical pre-2020 activities and lifestyle returning, there is light at the end of the tunnel. That does not mean, however, that the financial repercussions will disappear overnight. For many they are just beginning as moratoriums end on evictions, student loan debt looms due, and debt collectors spring back into action more aggressively (and hungrily) than ever before. 
While it may come as no consolation to learn that you are dealing with many of the same financial difficulties as millions of others, that continues to be true. With medical debt more widespread than ever, Americans are examining their options in terms of filing for bankruptcy or in many cases, asking their creditors to work with them in negotiating new terms. No one wants to hear about a boom in debt collecting after suffering through so much recently—and no one wants to be opening the door to a private process server or a deputy sheriff delivering a summons and complaint. 
If you are concerned about debt, your financial duress is not just limited to one bill. In most cases today, US citizens are having to worry about evictions due to amassed delinquencies in rent, foreclosures, credit card debt, auto debt, and of course, medical debt. Whether you or a family member had COVID or not, another type of illness or a severe injury could have led to monumental expenses too—not to mention the loss of a job or loss of hours while healing. 
Speak with an attorney from Fitzgerald & Campbell, APLC as soon as possible to ease your worries over debt. This is even more important if you are currently being sued by a creditor. Even if you feel like you have nothing left to lose, consider the fact that a collection lawsuit and ensuing default judgment could haunt you for up to twenty years. 
Without any presence in court, and without any reply to a lawsuit, a judge could grant a default judgment automatically. The first default judgment is good for 10 years, and the creditor can petition the court to extend it for another ten. Protect yourself and avoid having a default judgment granted against you at all costs. 
If you are concerned about debts incurred due to COVID, speak with an attorney as soon as possible, and especially if you are worried about being sued or have already received a summons and complaint.  
Speak with an attorney from Fitzgerald & Campbell, APLC as soon as possible to examine your options. Our attorneys have decades of experience in serving clients as they navigate through challenging financial situations, to include student loan issues, bankruptcy, and other debt management processes. We are here to help! Click here to schedule a free 30-minute consultation, call us at (844) 431-3851, or email us at info@debtorprotectors.com.