Student loan delinquency is the topic of a recent study published in the Journal of Student Financial Aid delves into student loan delinquency. 'A Trillion-Dollar Question: What Predicts Student Loan Delinquencies?' by Alvaro Mezza and Kamila Sommer explores better ways to understand 'non-performance' of student loans and student loan delinquency. If you don't have a burdensome student loan yourself, chances are you know someone who does, whether it is a friend or family member struggling under the weight of the average payment today—around $350 a month for student loan borrowers aged 20 to 30. Considering that the student loan debt in the US has toppled over the $1 trillion mark, it's obvious some thought and understanding needs to go into the subject.
Due to a 'lack of data' the researchers wanted to see what factors really impacted delinquencies in student loans, beginning with how closely a poor credit rating predicted a default. The students they studied were ages 23 to 31 as of 2004. The researchers pointed out that although students in the age group they studied generally haven't had much time to create much of a credit report, their scores at the time of taking out their loans still tended to be a good predictor of whether they would indeed have trouble paying back their loans. Many may also be surprised to learn that the study showed that the amount of money borrowed is not a 'significant predictor' of whether the borrower will be successful in repayment.
"Our analysis offers additional interesting insights. In particular, other credit indicators remain highly predictive of future student loan delinquencies, even after controlling for borrower credit scores," stated the researchers. "For example, and perhaps counter to simple intuition, borrowers with credit card or mortgage debt prior to such entering repayment are less likely to become delinquent on their student loans than borrowers with no debts, potentially because borrowers with less risky underlying credit profiles are more likely to qualify for such debt while in school."
The researchers make the point, often mentioned today, that better debt-management 'initiatives' would help struggling borrowers—with the 15 and 30 percent of the highest-risk borrowers making up 40 and 70 percent of delinquency. The authors of the paper were not seeking a way to start underwriting loans:
"Rather, we aim to identify variables that policymakers could use to effectively target at-risk borrowers for enrollment in programs designed to mitigate delinquency risk and potentially increase student loan debt manageability at the time when these borrowers exit school or enter repayment."
Hopefully the data and suggestions from this study will encourage further pre-loan counseling as well as the creation of such programs for borrowers who may headed for trouble in terms of paying back their student loans, if the predictors are indeed correct.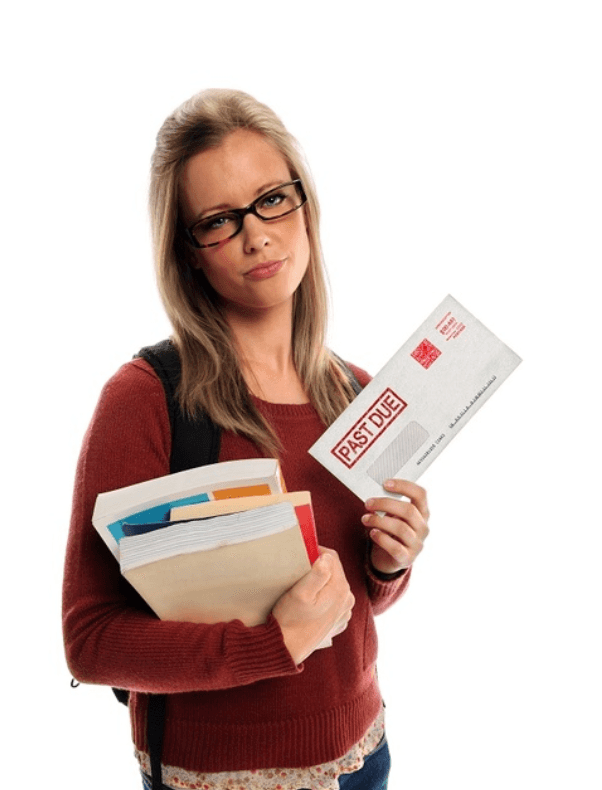 If you are worried about student loan debt, contact us at Fitzgerald & Campbell, APLC now. We can review your current situation and help you explore your options. Our attorneys have decades of experience representing clients in all types of consumer rights matters, including bankruptcy, and we are here to help you! Call us today for a free consultation at (844) 431-3851, or email us at info@debtorprotectors.com.