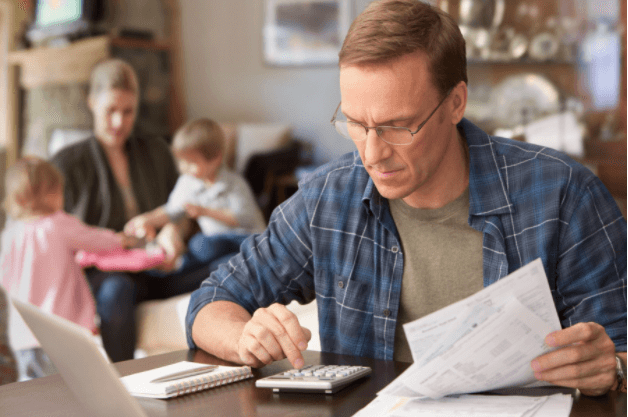 For millions of Americans, there is intense frustration in trying to deal with health issues, but also financial ones. As millions became infected with the coronavirus in 2020 and then hundreds of thousands passed away after losing their battle with what ended up being a worldwide pandemic, it became evident that along with sickness came huge bills. Even for those who did not fall ill, paying the current bills—and debt—became troublesome due to abrupt changes in the US and the economy with resulting closures, lockdowns, and many unexpected restrictions.
Unemployment and loss of health insurance became another major issue. For the tens of millions who lost their jobs, life suddenly became extremely difficult—and especially with the threat of a potentially fatal germ in the midst. A recent study sheds more light on debt issues stemming from 2020:
"In Government and private household debt relief during COVID-19, the authors studied forbearance using a representative credit bureau panel of more than 20 million U.S. consumers," states news from Brookings. "They estimate that, between March 2020 and May 2021, more than 70 million consumers with loans worth $2.3 trillion entered forbearance, missing $86 billion of their payments. During that period, 6.3 million mortgages, 11 million auto loans, 68 million student loans, and 62 million revolving loans (such as credit cards) were in forbearance."
If you are worried about debt load (and for many, this could involve debt issues from before 2020), whether it is due to COVID-19 sickness or not, speak with an experienced debt protection attorney from Fitzgerald & Campbell, APLC as soon as possible to examine your options. For some, an overload of medical debt could be reason to file for bankruptcy, but there may be the possibility of negotiating too. If you have been served with a summons and complaint, there should be an even greater sense of urgency to deal with the problem.
Speak with your attorney about answering the lawsuit within 20 to 30 days, as well as forming a solid defense if possible. Without any sort of attention to legal issues like this, you could find yourself dealing with much worse problems, and for up to 20 years! If the judge grants a default judgment, it is good for ten years but can be extended for another ten, leaving you open to wage garnishing of up to 25 percent of your disposable income in California, seizure of personal property, and even levying of bank accounts.