As you find yourself embroiled in processes such as medical debt negotiations, you probably dream of a world where it is all less complicated. From that hefty mortgage or rent payment and the utilities, to the car payment that it seems like we just paid, there is usually little wiggle room. And you may be finding that lately there just doesn't seem to be enough coming in to handle what needs to be going back out to a variety of servicers, credit-card companies, and lenders. This may be the case especially if you have experienced a recent illness or accident, resulting in a flurry of doctors' visits and perhaps even hospitalization. After that comes the flurry of medical bills, with a staggering amount of paper generated from a surprising number of entities expecting payment.
If you have health insurance, you may find it quite confusing at times to understand what you are supposed to pay as opposed to what has already been or what will be paid by your insurance company. Keep a close eye on your Explanation of Benefits (EOB), generated by the insurance company. This will outline what services have been paid for.
The big concern of course, is what is still left for you to pay. If you don't have insurance, very likely that is everything. That can be a lot to shoulder, especially if you have been recently ill or injured and may still not be feeling well. You also may not be able to go back to work either temporarily or permanently, which causes more worry about finances and bills.
As for the medical bills, keep in mind that many billing departments—including that of the hospital—may be very willing to negotiate if they know that you are going to pay off debts but are asking for a discount to do so; in fact, some billing departments may expect this. A recent news article in Forbes goes into detail regarding creditor and consumer perceptions about bills in a 'normal market.' The healthcare system though, along with the enormous charges consumers are expected to pay, is anything but normal. Much of the complications in billing, along with shock over charges later, stem from the urgency behind many medical treatments. Billing and payments are usually delayed—and further so when there is a holdup with the insurance company disbursing funds.
Before paying huge bills blindly or giving in to harassing debt collectors, you may want to speak with the billing departments responsible for generating all those numbers. Ask if you qualify for financial assistance from the hospital for payments. This may work out even better if you are getting ready to go for a procedure and have not yet been billed—you may be able to negotiate the price as well as setting up a payment plan beforehand. Your doctor may also be open to such an idea.
Keep an open mind with medical bills, and expect billing departments to do the same. If you are not getting anywhere, or are overwhelmed with debt and need help, contact an experienced law firm like Fitzgerald & Campbell, APLC. Our attorneys are experienced with debt settlement and can help set up a plan specific to your needs, meaning that you save as much of your hard-earned money as possible while we negotiate on your behalf.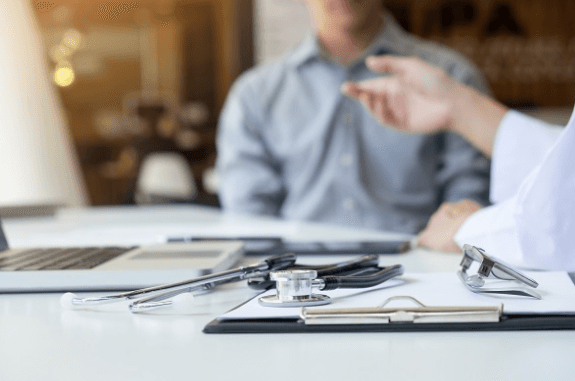 Our attorneys have decades of experience in serving clients as they navigate through challenging financial situations, to include settlements with creditors and other debt management processes. Let us review your case and discuss what would work best for you. We are here to help!
Call us today for a free consultation at (844) 431-3851, or email us at info@debtorprotectors.com.