Although the Federal Trade Commission has been cracking down on violations of the Fair Debt Collection Practices Act (FDCPA) for years, which protects consumers from harassment and other unfair debt collection tactics, some companies just don't seem to get the message.
Recently, a federal district court just completely shut down a debt collection operation, based out of Houston, Texas, that committed extreme violations of the FDCPA and FTC Act. In one instance, the company reportedly called a woman in Virginia and threatened her with jail time and loss of her monthly social security disability check if she did not immediately pay an alleged debt of $980!
Other Instances of FDCPA Violations Engaged in by the Company Included:
Informing consumers that they would be arrested, jailed and that their children would be taken away from them if they did not pay a debt;
Using obscene and profane language while talking with consumers;
Harassing consumers with repeated calls very early in the morning, or very late at night in violation of specific time limits set by the FDCPA;
Lying to consumers that the company was a law firm, and that the owner was a legitimate attorney;
Lying to consumers by telling them that the company worked closely with law enforcement agencies;
Adding illegal charges to consumers' debts; and
Failing to inform consumers of their rights to dispute the debt or receive a validation, and failing to provide a verification upon request.
In addition to closing the debt collection company's doors, the district court also froze all of the company's assets.
This case is important to ALL consumers, because the FDCPA is a federal law that applies to practically all debt collectors nationwide. This means that all FDCPA protections apply to YOU. You have the right to be free from any of the above unfair practices, and you should seek the help of a knowledgeable consumer rights attorney as soon as possible, if you believe you are the victim of FDCPA violations.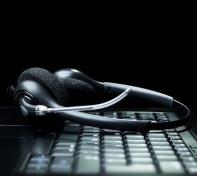 If you are being harassed by a debt collector or have any other issue with creditors and third party debt buyers, you need the help of an experienced debtor rights attorney—like those at Fitzgerald & Campbell, APLC—to review your case and discuss your options with you. Our attorneys have decades of experience representing clients in all types of consumer defense cases and we are here to help you!
Call us today for a free consultation at (844) 431-3851, or email us at info@debtorprotectors.com.