Simply because you owe creditors money does not mean they can harass you, use abusive language or threaten you in an attempt to collect your debt. For this reason, the federal government passed the Fair Debt Collection Practices Act (FDCPA) to protect consumers from this type of unlawful and intimidating behavior. When a creditor violates the FDCPA by engaging in harassing or threatening debt collection practices, the person who owes the debt can file a lawsuit seeking compensation and other damages for the violation. Depending on the case, plaintiffs in FDCPA lawsuits could win thousands of dollars from a creditor that violated the law.
The language of the FDCPA allows consumers to obtain up to $1,000 in damages from a creditor who violates the Act. This amount is per case, not per violation. Though no one would pass up $1,000, most of the compensation consumers can be awarded comes from other types of damages sustained from the abusive or harassing conduct of the debt collector.
An individual who wins an FDCPA claim in court can seek damages for their emotional and physical distress. Constant phone calls and letters from a debt collector, especially calls from collectors who make threats or use obscene language, can be very stressful, upsetting and humiliating. If this stress manifests itself physically, you could suffer a heart attack, headaches, ulcers, or other physical symptoms and injuries. When a creditor's actions lead to physical or demonstrable harm, the debt collector may be liable for the costs of treating your injuries and compensating you for your pain and suffering.
In addition to physical symptoms, creditor harassment can damage a person emotionally. Some people may be so distressed by constant creditor contact that he or she may need to seek therapy or treatment for anxiety and depression. When this happens because a creditor violated the FCPA, the creditor may be held responsible for paying damages.
This type of stress can also jeopardize a person's personal or business relationships. For example, some creditors may contact a person's employer repeatedly, even though this is in violation of the FDCPA. If that person loses his or her job as a result of that harassment, the creditor can be forced to pay lost wages as well as damages for any emotional or psychological harm that resulted from their actions.
In addition to money damages, a court may also grant an injunction against a harassing creditor which prohibits that company from calling or contacting the consumer again. If the creditor fails to follow those instructions, the consequences may be severe.
Finally, the creditor or debt collector may also be responsible for paying similar damages to third parties who were harmed by the debt collector's actions. In the example above, the employer may also have a claim against the creditor for an FDCPA violation, even though the employer did not owe the debt. If the third party can prove that he or she was harmed by the debt collector's actions, then that company may be liable under the FDCPA.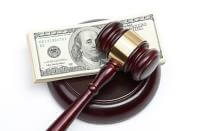 Owing money doesn't mean that you don't have rights. If you are being harassed by bill collectors who refuse to stop contacting you, then you may be able to file a lawsuit and seek compensation. At the law firm of Fitzgerald & Campbell, APLC, our attorneys have extensive knowledge of the FDCPA rules and regulations, as well as decades of experience representing clients in all types of debtor defense cases.
Call us today for a free consultation at (844) 431-3851, or email us at info@debtorprotectors.com.