Corinthian College, the for-profit provider that managed hundreds of campuses and filed for bankruptcy, defrauded thousands of students. The Department of Education has recently announced that those victims will have their student loans forgiven.
"When Americans invest their time, money and effort to gain new skills, they have a right to expect they'll get an education that leads to a better life for them and their families," Secretary of Education John King said. "Corinthian was more worried about profits than about students' lives."
The Department of Education has made a total of 100 findings of fraud against Corinthian's campuses. The Education Department's announcement opens the door for student loan forgiveness to students who attended Corinthian schools operated under its Everest and WyoTech brands, which is 91 schools located in 20 different states.
Thus far, the Education Department has approved the discharge of student loans for more than 8,800 of prior Corinthian students across the country in amount exceeding $130 million. The department has been working with attorneys general in several states to identify fraudulent behavior that can provide the Corinthian students with a basis for relief under the law. For example, the Massachusetts Attorney General, Maura Healey, helped discover evidence that Corinthian's two Everest Institute campuses located in Massachusetts misrepresented their job placement rates to induce student to enroll.
Additionally, a San Francisco judge recently ruled that Corinthian's advertisements were misleading and illegal. The court ruled that Corinthian's ads were dishonest about job placement rates, degrees that were not actually offered, and the transferability of its credits. California's Attorney General, Kamala Harris, was awarded a judgment exceeding $1.1 billion in her lawsuit against Corinthian.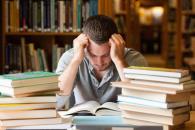 The attorneys at Fitzgerald Campbell represent California consumers in all types of debt collections cases.  If you have been served with a collection lawsuit or you believe that you have been subject to an illegal debt collection tactic, we can help.  Contact us for a consultation by calling (844) 431-3851 or emailing us at Info@debtorprotectors.com.