Scams come in a wide variety, which can make them difficult to identify. According to the Federal Trade Commission (FTC), there is a new twist on technical support scams. The old version consisted of a scammer contacting you to "fix" a computer issue that doesn't exist in order to obtain access to your computer and privileged data. The new version consists of the caller claiming to be associated with Global Privacy Enforcement Network.
They claim that your email account is in jeopardy because it has been hacked and fraudulent messages are being sent. Further, they claim that if you do not allow them access to fix the problem immediately, they will take legal action against you.
If the consumer starts to question the caller, they turn up the pressure. In fact, they even provide phone numbers of real FTC staffers, who are surprised when the consumer calls them. Further, the con artist provides the actual website for the Global Privacy Enforcement Network, which is an organization that assists governments in working together on cross-border privacy cooperation.
Below Are a Few Guidelines to Follow if You Receive a Tech-Support Call and You Are Not Sure if It Is a Legitimate Call or Not:
Never turn over control of your computer to somebody who calls offering to "fix" your issues.
Do not verify your financial or confidential information to a party who contacts you by phone out of the blue.
If the caller is pressuring to act immediately, it is most likely a scam. You should end the conversation by handing up on them.
If you have any questions or concerns, you should contact your security software company directly. Do not use information provided by the caller. Use contact information that you know is correct.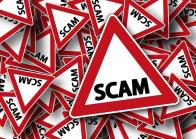 If You Have Been the Victim of a Scam and Incurred Significant Debt as a Result, We Can Help.
Contact the Orange, Riverside and Alameda law firm of Fitzgerald Campbell, California's premier debtor protection law firm. We can work with you to create a debtor protection plan and can work to halt harassment and reduce and eliminate debt. Contact us for a consultation by calling (844) 431-3851 or emailing us at Info@debtorprotectors.com.