For those who were experiencing financial difficulties or issues with creditors before the late 70's, it was certainly a different time. Creditors and their henchman had much more latitude in what was rather lawless territory for harassing debtors, from making abusive threats on a constant basis to calling the neighbors, the employer, and reporting gross inaccuracies on credit reports as well as when speaking to debtors. For debt collectors, those may have been the good old days, but for those in debt, struggling to keep up, the phone became a nightmarish to deal with, as did the mailbox. Debt collectors called over and over at all hours, got away with using obscenities, and threatened to put debtors in jail even. Much of this harassment was transferred to friends, family, and neighbors as well.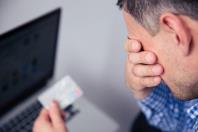 The true mission of the Fair Debt Collection Practices Act, set forth in 1978, was to see that personal and household debts (it does not cover businesses) were collected fairly, and lo and behold, this meant nixing debt collector harassment along the way. Debtors suddenly had a more cohesive way not only to avoid abuse that had become almost an accepted way of life but they were also able to access their comprehensive credit report information as well as disputing errors more easily. The FDCPA functions as an amendment to the Consumer Credit Protection Act, and allows for legal protection against debt collection abuse.
With the FDCPA, strict deadlines were set and those engaged in debt collection work had many changes to deal with. Basically, they were required to stop the outlandish abuse and to engage in normal behavior regarding the inquiry of debts and when they would be paid. To disregard the FDCPA means penalties, and in time the FDCPA has become even more strictly regulated due to education on the public's part regarding their rights, and a wide range of lawsuits that have been brought against debt collectors and creditors.
The FDCPA defines a debt collector as "any person who uses any instrumentality of interstate commerce or the mails in any business the principal purpose of which is the collection of any debts, or who regularly collects or attempts to collect, directly or indirectly, debts owed or due or asserted to be owed or due another." And today, you can stop harassment by them much more easily just by writing a debt collector/creditor and telling them that you want them to stop contacting you. This should be done by certified mail, and then they are not to contact you again unless they are actually calling back to tell you that they will not be contacting you anymore or to let you know they are filing a lawsuit against you.
The guidelines of the Federal Trade Commission state that debt collectors may no longer do many things, to include the following:
Abuse or harass debtors or third parties
Publish debtor's names, along with debt information
Use bad language when making contact
Call repeatedly
Make false statements or represent themselves as other individuals such as attorneys or police
Misrepresent the amount owed
Give false information about debts owed
Try to collect extra fees
While creditors do have the right to sue you for unpaid debts, and it's likely they may do so, you also have every right to sue them for violations of the rules set by the FDCPA. If you are considering doing so, it needs to be within a year of the violation. This is serious business for the debt collector as the laws make it easier for you to collect damages for the violation, suffering, attorney's fees, and more. Even with the FDCPA there are still plenty of debt collectors out there violating the guidelines. If you need help suing a debt collector or have questions regarding credit card bills, lawsuits, bankruptcy options, and more, contact us at Fitzgerald & Campbell, APLC. Our experienced debtor rights attorneys can review your case and discuss your options with you, whether that means a lawsuit, negotiating settlements, or other options. Our attorneys have decades of experience representing clients in all types of consumer rights matters, and we are here to help you!
Call us today for a free consultation at (844) 431-3851, or email us at info@debtorprotectors.com.