When you took out that student loan—and it may have been quite a few years ago now—like everyone before you, there was no crystal ball to look in as you contemplated signing the paperwork and diving in with the highest hopes regarding education, career, and perhaps running your own business or practice. Today you may now have plenty of that student loan still left to pay off, but it's also accompanied by a car payment, mortgage or rent payment, credit cards that are helping you get through, and as is normal—a list of other bills that need to paid in a timely manner every month.
And while the mortgage and student loan payments may be the two big sums weighing you down every 30 days, it looks as if one might be the saving grace for the other for some homeowners today. According to a recent article in the The New York Times, a new program being offered by a Fannie-Mae supported lender may offer just the bit of relief many are seeking, allowing for the student loan to be paid off during a mortgage finance.
The Student Loan Payoff ReFi is a program offered to homeowners by SoFi, a non-bank lender on a mission to help individuals simplify their finances, and with better rates. And with the motto that they want to 'make your student debt go away faster,' they just might have a lot of interest from consumers around the U.S. In this program, you—or even a co-signing parent—can refinance your house and then use the cash from the home equity for the student loan payoff, all taken care of by SoFi. Most of us have heard the saying about borrowing from Peter just to pay Paul, but in this case you may want to consider the peace of mind to be achieved with better financial organization—and a much better interest rate.
The SoFi student loan payoff program is available to homeowners living in Washington D.C, and 27 other states currently. It does require a fairly high credit score (620 at least) and it's crucial to consider whether you can handle a higher mortgage payment each month as a result—along with keeping in mind that defaulting on a home is quite a bit different from defaulting on a student loan. While this type of program may not work for you, it might give you ideas about how you can consolidate your own debts better in another way. Refinancing is just one option; however, if you don't own a home, and are simply struggling to make the rent, pay the host of other bills, and tread water daily, it's time to contact an experienced law firm like Fitzgerald & Campbell, APLC.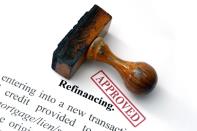 We can discuss all the options with you concerning your student loan and your finances in general, whether you may be interested in debt consolidation, a debt settlement, or filing for bankruptcy. Our attorneys have decades of experience representing clients in all types of consumer rights matters, and we are here to help!
Call us today for a free consultation at (844) 431-3851, or email us at info@debtorprotectors.com.