Falling behind on your mortgage payments and facing the possibility of foreclosure can be extremely difficult. Whether you are experiencing financial troubles or you had an adjustable rate mortgage that became unmanageable, it is important to understand what kind of mortgage you have so you can understand your options.
Below Are a Few Examples of the Different Types of Mortgages:
Adjustable Rate Mortgages. This type of mortgage has an adjustable rate, so your payments change over time.
Hybrid Adjustable Rate Mortgages. This type of mortgage has a fixed payment for several years, but then it turns into an adjustable loan. The loan may be referred to as a fraction with the first number being the number of years the loan will have a fixed rate and the second number refers to the number of years the loan will have an adjustable rate. For example, a 3/1 hybrid adjustable rate mortgage has a fixed rate for three years and then it adjusts for every year thereafter.
Fixed Rate Mortgages. This type of loan has a fixed interest rate, the only fluctuations in your payment will be caused by changes in your taxes and insurance if you use an escrow account with your mortgage servicer.
If you have a hybrid or fully adjustable rate mortgage, you should consult with your loan servicer and ask if you can refinance to a fixed interest rate loan. Of course, you will want to confirm that your current mortgage does not contain a prepayment penalty. Obtaining a fixed rate loan can save you a significant amount of money, especially if you intend to remain in your home for a long period of time.
If you are unable to negotiate a fixed interest loan and you continue to fall behind on your mortgage loan payments, you must refinance, sell the property, obtain a loan modification, or in some manner ultimately surrender the property (foreclosure or deed in lieu of foreclosure). Chapter 13 Bankruptcy is also available to homeowners and a filing may assist in allowing you to keep your home, but it will not reduce the indebtedness.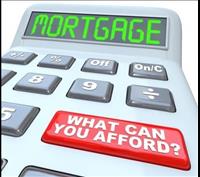 To learn more about your options, contact the Orange, Riverside and Alameda law firm of Fitzgerald Campbell, California's premier debtor protection law firm. We can work with you to create a debtor protection plan and can work to halt harassment and reduce and eliminate debt. Contact us for a consultation by calling (844) 431-3851 or emailing us at Info@debtorprotectors.com.