The Fair Debt Collection Practices Act (FDCPA) was created to protect consumers from being harassed or abused by debt collectors. It sets forth the rules a debt collector must follow when attempting to collect a debt. If a collector fails to abide by the law, the consumer has the ability to file a lawsuit against the collector to recover monetary damages.

Some of the most common but prohibited tactics used by debt collectors are harassment, abuse, deception, misrepresentations and any other unfair or unconscionable means used to collect a past due account. The FDCPA primarily applies to third-party collectors. The trouble occurs because the original creditor had the relationship with the consumer and has his or her most current information. However, when the account is sold to the debt collection agency, incorrect information is often passed along. Without having a pre-existing relationship and having to deal with incorrect information, the collector and consumer begin at a disadvantage.

In fact, it is common for consumers to be harassed regarding debts that are no longer owed. Due to incorrect information being passed to the collector, this happens more than you might think.

Another common problem is that the collector is forced to contact the consumer at work because the home address provided to the collector is no longer accurate. A debt collector is allowed to contact you at your place of work, but the collector cannot disclose to other parties that he is calling from a collection agency or that you are past due on a debt. The collector cannot demand that your employer withhold money from your paycheck or otherwise harass you at work. If the consumer requests that the collector stop contacting him or her at work, the collector must comply.

The FDCPA affords consumers a wide variety of protections. It is important for you to understand your rights when dealing with debt collectors. When collectors are acting on incorrect or insufficient information, it can lead to violations of the FDCPA. If you are being harassed by a bill collector, we can help make it stop. We can also help you obtain the justice you deserve under the law.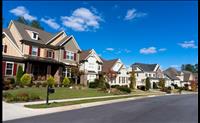 Fitzgerald Campbell handles debt collector harassment cases on a "contingency fee" basis, which means you pay us nothing unless we are successful! There is no charge to you for us to represent you. If we win, we will get paid. If we lose, we will not get paid. It is that simple. The law provides that if your case is successful, the creditor or collector will pay your reasonable attorney fees. Call us today toll free at (844) 431-3851 or contact us online to schedule a free initial consultation.