According to NBC News, 15 employees of a debt-collection firm are facing a variety of charges resulting from their use of threats and deception to convince consumers to pay delinquent bills.
The indictment alleged that the debt-collection company, headquartered in Buffalo, New York, used an "elite team" that used "particularly aggressive and egregious tactics in attempting to trick consumers into paying debts."
The collection team's tactics paid-off to the tune of $31 million being collected from thousands of consumers across the country. The money collected was apparently used to pay off the gambling debt of the company's co-owner, his wedding reception, and cosmetic surgery for his wife.
The collectors were effective in their efforts because they would claim that they were tied to government offices (even prosecutors). The threatened their victim with arrest warrants, suspension of their driver's license and civil lawsuits if they did not pay their debt. The debt collectors would follow a "script" that was filled with fake legal terms created specifically for the purpose of scaring the individual that owed the money. Further, false documentation was emailed to the consumer.
The collectors showed no mercy either. They allegedly duped a physically disabled woman who was unable to work, as well as another woman who informed them that she was homeless.
 "The defendants charged today allegedly took ruthless advantage of the desperate situation in which their victims found themselves, using threats and lies to coerce payment and even trying to collect more money than the victims ever owed," Manhattan U.S. Attorney Preet Bharara said, adding that the case is the largest prosecution of its kind.
Travell Thomas and Maurice Sessum, the co-owners, and eight of their employees have been charged with wire fraud. Four of the employees have already pled guilty to conspiracy charges.
The prosecution of the defendants resulted from an investigation by the Federal Trade Commission related to a lawsuit against Thomas and Sessum claiming illegal debt collection practices were being used by their firm, Four Star Resolution.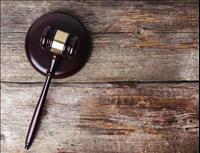 Fitzgerald Campbell handles debt collector harassment cases on a "contingency fee" basis, which means you pay us nothing unless we are successful! There is no charge to you for us to represent you. If we win, we will get paid. If we lose, we will not get paid. It is that simple. The law provides that if your case is successful, the creditor or collector will pay your reasonable attorney fees. Call us today toll free at (844) 431-3851 or contact us online to schedule a free initial consultation.