It is the time of year when many Americans significantly increase their spending, some even putting their finances into risk to do so. Before you go crazy buying Christmas presents, it is important to consider the consequences of exceeding what you can afford to pay.
According to the National Retail Federation's Holiday Consumer Spending Survey conducted by Prosper Insights and Analytics, sales in November and December (excluding vehicles, gas and restaurants) are expected to increase 3.7% to $630.7 billion, which is substantially more than the 10-year average of 2.5%. Consumer online sales are predicted to increase 6% – 8%, which could be as must as $105 billion.
If you find that you have gotten in over your head with your debt during the holidays this year, be sure to educate yourself regarding your rights when dealing with debt collectors. You want to be wary of scammers and illegal collection practices commonly used by collection agencies, including:
Harassment, oppression, or abuse
Threats of violence or harm
Threat to publish your name on a list of individuals who refuse to pay their debts
Use of profane or obscene language
Repeatedly contacting you to harass you into paying
Calling you at inconvenient times (contact between 8 a.m. and 9 p.m. is typically considered reasonable)
Contacting you at work after you have requested that they stop
Contacting you after you have given written notice to stop communication with you
Lying to you about who they are or who they represent
Falsely claiming you are guilty of a crime
Lying about the amount you owe
Lying about the documents they send to you
Threatening to have you arrested if you do not pay the debt
Threatening to seize assets or garnish your account or wages unless they can do so under the law
Depositing a post-dated check early
Contacting you by postcard regarding your debt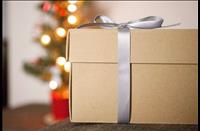 Contact the Orange, Riverside and Alameda law firm of Fitzgerald Campbell, California's premier debtor protection law firm. We can work with you to create a debtor protection plan and can work to halt harassment and reduce and eliminate debt. Contact us for a consultation by calling (844) 431-3851 or emailing us at Info@debtorprotectors.com.