Most of us have been in a serious financial pinch before but may not have considered car title loans. During such a time, the priority is usually survival—and making payments on the immediate, essential debts. While it may feel like the whole world is slipping out from under you, generally things are not as bad as you probably envision. Financial problems can cause enormous stress and vulnerability though, and that is exactly what companies peddling high-interest loans count on.
Over the years you have probably received plenty of advertising for loans with through-the-roof interest and have either deleted or thrown away the offers without even bothering to read them. This could change though if you find yourself in a serious financial jam, suddenly investigating those high-interest loans—and stepping into a realm which could make life even more difficult later.
Interest Fees on Title Loans Are Exorbitant
We have discussed payday loans in a previous blog, explaining why they can be so tempting—and yet so hard to dig yourself out of; in fact, they are to be avoided at all cost—as title loans for vehicles should be also. While you may be able to sleep more easily for a few nights knowing you have some money in the bank, title loans come at a huge price, with exorbitant interest. And if you can't pay them back, you have the added stress of losing your car.
The title loan is short term, with APR often ranging as high as 300 percent. The lender is not concerned with your stellar credit score—generally only with getting the title to your vehicle. And they can be quite aggressive about making sure their collateral is safe, to the point of tracking your car and even being able to disable it by GPS if you become delinquent during the repayment process.
Consider Every Other Option First
Even if you can keep up with the payments, there are many fees and other hidden charges involved in the title loan. You are much better off to consider asking a family member or even a friend for a loan, rather than getting yourself into what is a very slippery slope with a title loan (or a payday loan). If you have taken out one or more of these loans, however, and need help, contact us at Fitzgerald & Campbell, APLC. We can review your current situation and discuss your options with you. At a time like this, it is so important to work with an experienced law firm that will have your best interests in mind.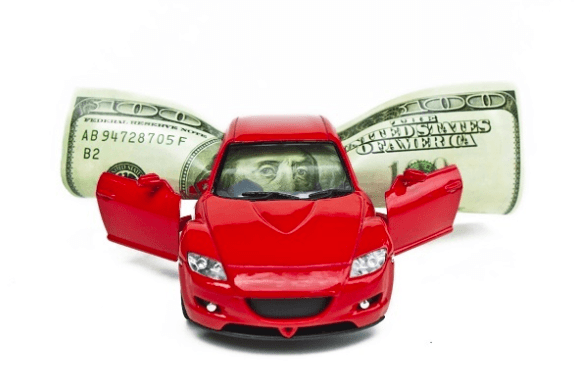 Call Us For Help Now
Our attorneys have decades of experience in serving clients as they navigate through challenging financial situations with auto loans and more. We are here to help! Call us today for a free consultation at (844) 431-3851, or email us at info@debtorprotectors.com.